This article first appeared in The Edge Malaysia Weekly, on October 29, 2018 - November 04, 2018.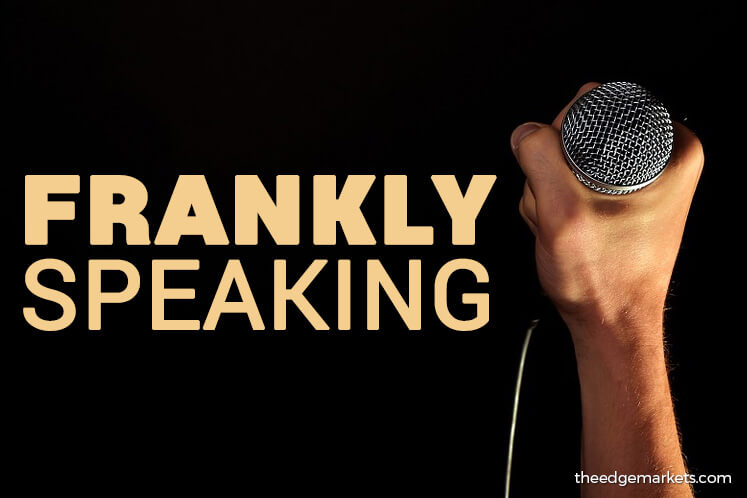 Somehow, the shenanigans at strategic development company 1Malaysia Development Bhd (1MDB) seem to get worse by the day.
Last week, news of funds from 1Malaysia People's Aid (BR1M), meant for cash-strapped and poor Malaysians, being diverted to settle 1MDB's debt with International Petroleum Investment Co (IPIC) did the rounds. This was later confirmed by Malaysian Anti-Corruption Commission Deputy Chief Commissioner Datuk Seri Azam Baki.
This means that 1MDB officials had lied to the public.
To recap, under a settlement agreement between 1MDB and IPIC in April last year, 1MDB was required to repay US$1.2 billion or almost RM5 billion borrowed from IPIC. The government — via the Ministry of Finance — gave an undertaking that 1MDB would fulfil all obligations of interest and principal sums on the US$3.5 billion bonds issued, which, in turn, absolved IPIC of its obligations as a guarantor for the bonds, which were arranged by Goldman Sachs for 1MDB. Last year, 1MDB said it had settled the payments with money from asset sales.
As a result, former prime minister Datuk Seri Najib Razak and former Treasury secretary-general Tan Sri Dr Mohd Irwan Serigar Abdullah were charged with misusing govern-
ment funds to bail out 1MDB last Thursday.
If the allegations are true, it is shocking that this had happened and that the Cabinet had kept mum over such actions.
An important question is whether government officials and executives of 1MDB who defended the ailing fund were aware of such shenanigans. Perhaps all those who had acted in concert should be taken to task as well.
Save by subscribing to us for your print and/or digital copy.
P/S: The Edge is also available on Apple's AppStore and Androids' Google Play.