This article first appeared in The Edge Malaysia Weekly, on June 10, 2019 - June 16, 2019.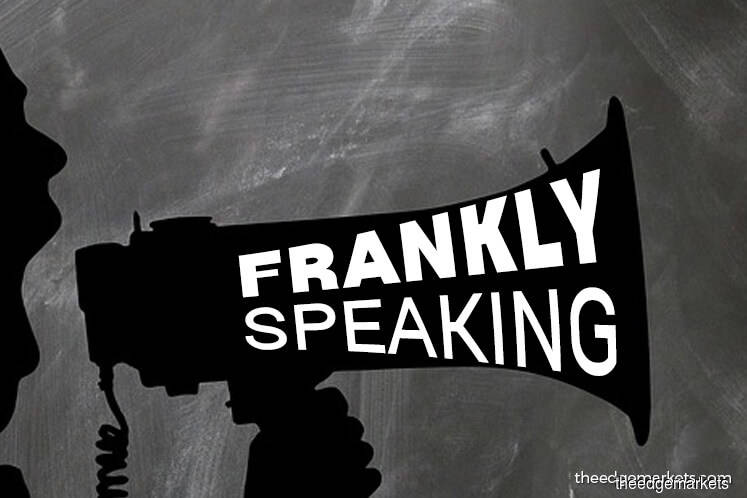 The surprise appointment of lawyer Latheefa Koya as the new chief commissioner of the Malaysian Anti-Corruption Commission (MACC) is probably the most controversial to be made by Prime Minister Tun Dr Mahathir Mohamad since he came back to office a year ago.
It is definitely the most divisive in terms of the opinions that have been expressed, even within the Pakatan Harapan (PH) coalition, after Mahathir made the announcement on the eve of Hari Raya Aidilfitri — without even informing his Cabinet, let alone consult it.
Latheefa has an outstanding record as a human rights lawyer. She and her fellow legal activists at Lawyers for Liberty (LFL) have been fearless in providing help to victims of the powerful. In 2017, The Edge presented Inspiring Young Leaders awards to LFL lawyers and mentees of Latheefa, Michelle Yesudas and Melissa Sasidaran, to recognise their work.
Malaysia is definitely better off because we have organisations like LFL and lawyers like Latheefa. However, unlike most of her LFL colleagues, Latheefa was also an active politician. Although she has never contested in a general election, she has served in a senior position at Parti Keadilan Rakyat (PKR), which is part of the PH government.
And she was recently involved in the bitter PKR party elections on the side of deputy president Datuk Seri Mohamed Azmin Ali in his contest against challenger Rafizi Ramli. She even openly criticised party president Datuk Seri Anwar Ibrahim for some post-election appointments to party positions.
Although Latheefa has now resigned from PKR, this does not change the fact that someone who was active in politics now heads the MACC. It is an appointment some in civil society circles do not agree with, even as they acknowledge her good work as a human rights lawyer.
The PM said he chose Latheefa because she has a strong character and does not mince her words in pursuing the truth, qualities that are needed to lead an important enforcement agency like the MACC.
We must add another — the strength to be fiercely independent.
Latheefa must know that every move she makes as chief commissioner will be scrutinised for signs of political motivation in the same manner that she had scrutinised those in power when she was with LFL.
And just as she showed no fear of those who threatened her in her work as a human rights lawyer, she must now display the same courage to resist those who may want to use her and the MACC to serve their political agenda.
It will not be easy, and we wish Latheefa well in her new job to weed out corruption, which is the root cause of many a failed nation.