This article first appeared in The Edge Malaysia Weekly, on April 29, 2019 - May 05, 2019.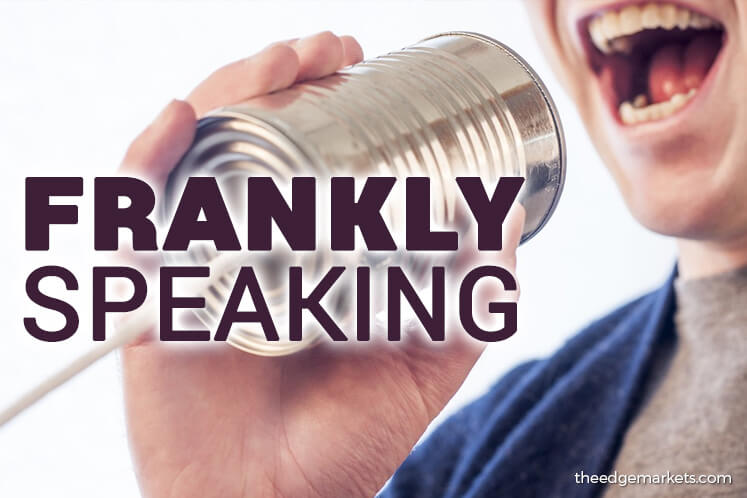 TH Heavy Engineering Bhd (THHE) has sought a third extension from Bursa Malaysia to come up with a regularisation plan to exit its Practice Note 17 (PN17) status.
The oil and gas fabricator has been classified as PN17 for two years now. It had slipped into that category once before, in 2012, and found itself back there five years later.
However, this raises the question of whether THHE should be given a chance to revive itself.
Company officials can rehash the usual rhetoric of how low oil prices are making things difficult, and of the challenging economic climate taking a heavy toll.
But take a step back and look at what has happened at THHE, over the past few months at least.
Last December, Urusharta Jamaah Sdn Bhd, a Ministry of Finance special purpose vehicle (SPV), took over Lembaga Tabung Haji's stakes in many companies in what is seen by many as a bailout.
Urusharta Jamaah forked out billions to buy over the pilgrim fund's failed investments, among which was its 29.8% stake in THHE, paying RM380.3 million when the market value was only RM10.02 million.
But since buying the controlling block in THHE, questions have been raised as to whether Urusharta Jamaah is making changes to restore order in the group, including putting in place a new management team.
If not, should THHE be given another extension to formulate a restructuring plan to extricate itself from PN17 status?
Perhaps the management and directors who have been drawing a salary from THHE should also explain what they have been doing for the past two years.