This article first appeared in The Edge Malaysia Weekly, on September 30, 2019 - October 06, 2019.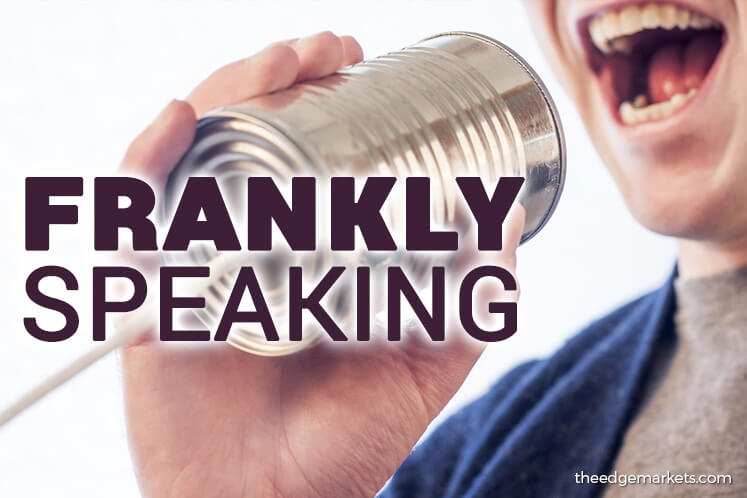 In recent years, the post of chief sustainability officer (CSO) has become more common in companies and last week, Citigroup Inc announced that it had promoted an executive to CSO because its CEO wanted more "radical action" to mitigate the effects of climate change.
Banks are gatekeepers for the capital sought by companies and businesses, big and small, to fund their operations and create more wealth.
However, it has become increasingly clear that some of the wealth was created at a high cost to the environment, thus putting economic growth, the resilience of the financial sector, sociopolitical stability and even human lives at risk.
As lenders, financial institutions have strong influence on the way business activities are conducted, and by incorporating sustainability policies into their operations, they can have a ripple effect on the business world.
It is encouraging that Bank Negara Malaysia and the Securities Commission Malaysia have formed a joint committee on climate change to propel the financial sector towards a low-carbon economy.
In a statement last Friday, Bank Negara said the committee would be guided by three mandates: building capacity through the sharing of knowledge, expertise and best practices in assessing and managing climate-related risks; identifying issues, challenges and priorities facing the financial sector in managing their transition to a low-carbon economy; and facilitating collaboration between stakeholders in advancing coordinated solutions to address rising challenges and issues.
With the regulators headed in this direction, local banks should follow suit and add their own environmental, social and governance (ESG) initiatives to the effort. After all, everyone is a stakeholder when it comes to ensuring a sustainable future.