This article first appeared in The Edge Malaysia Weekly, on October 7, 2019 - October 13, 2019.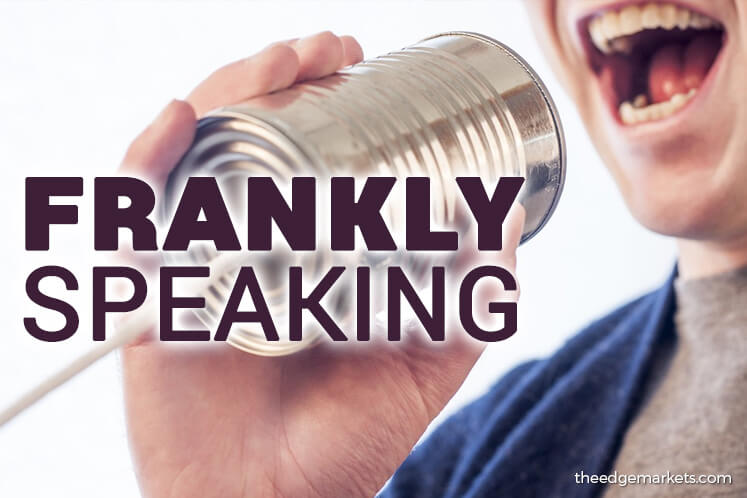 The 2020 budget will be tabled in parliament this Friday. It will be closely watched as many expect the government to take steps to address the slowing economic growth. Furthermore, it will be the last year of the 11th Malaysia Plan before the country moves to a new medium-term blueprint.
More than that, the budget is expected to embrace the spirit of Shared Prosperity Vision 2030.
The concept was first highlighted by Prime Minister Tun Dr Mahathir Mohamad on Oct 18 last year.  Set to be launched on Oct 5 this year, it is meant to help reduce the widening income disparity among Malaysians.
It is a positive that the government recognises the income gap and the need for an overhaul of the economic structure and a more equitable distribution of wealth. For too long, we have been accustomed to measuring the country's development based on GDP growth in the belief that all is well as long as there are job and wage increases. What is not known is the quality of the growth.
With Budget 2020, Vision 2030 and the 12th Malaysia Plan and beyond, Malaysians want to see more than the business-as-usual measures.
There should be ways to grow the economic pie, not just aim for a fairer division of a shrinking pie.
Will the government present a blueprint that focuses on the low-hanging fruit? Or will there be bold, practical and targeted measures to push industries up the value chain and create an ecosystem of high-skilled, well-paying jobs that will help build a wealthier and fairer society in which everyone can have, at the very least, a decent standard of living?