This article first appeared in The Edge Malaysia Weekly, on February 25, 2019 - March 03, 2019.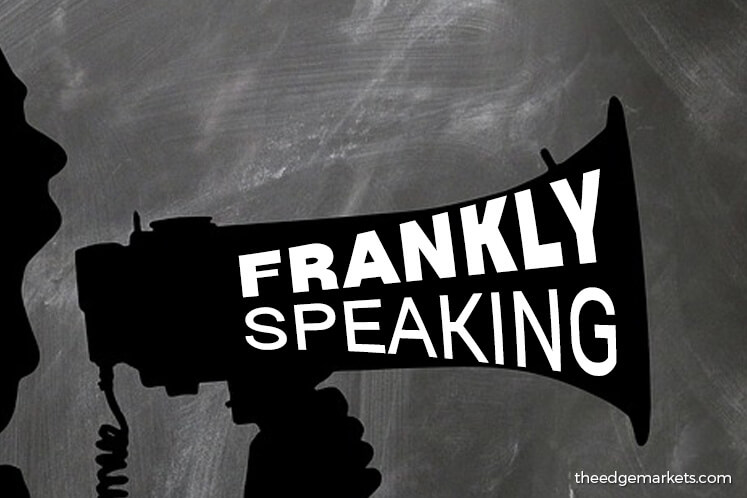 Press freedom and free speech came under the spotlight last week amid the fracas over the coverage — or lack of it — of some ministers by national broadcaster RTM at a Chinese New Year open house.
It led to accusations of "sabotage" and for "heads to roll". Communications Minister Gobind Singh Deo later explained that RTM was simply following standard operating procedures under which it will only broadcast the speech of the prime minister if he attends an event, as was the case at the open house.
The incident highlights the changes the media industry is going through in the aftermath of the 14th general election. Ideally, the media is the fourth estate, which reports without fear or favour in the interest of the public to hold the powerful to account.
While the press is considerably freer now, this freedom must also be respected. The press must be allowed room to operate independently without undue aspersions being cast on it.
Thus, it is welcome news that draft laws are now being prepared to set up Malaysia's first independent media watchdog in the form of the Malaysian Media Council.
According to the prime minister's special advisor on media affairs, Datuk A Kadir Jasin, the recommendations will be presented to the government within the next two months.
The move will pave the way for the local media industry to self-regulate and hopefully rebuild public trust.
Such efforts should not be undermined by frivolous aspersions that seek to question the integrity and credibility of local media.
Save by subscribing to us for your print and/or digital copy.
P/S: The Edge is also available on Apple's AppStore and Androids' Google Play.