This article first appeared in The Edge Malaysia Weekly, on February 18, 2019 - February 24, 2019.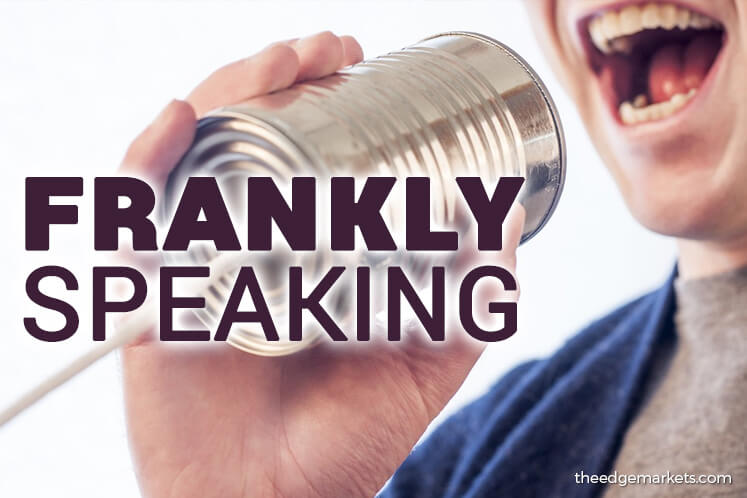 Revelations by Court of Appeal judge Datuk Hamid Sultan Abu Backer last Thursday in an affidavit are shocking and worrying.
In his affidavit to support a suit questioning the integrity of the judiciary in two cases of alleged judicial interference, Hamid revealed the modus operandi for making false claims on the treasury, whereby the government would enter into a contract with a political nominee with no intention of honouring it.
The government would then terminate the deal and be sued for breach of contract and a consent judgment could then be accepted with an agreement to assess damages.
A case that comes to mind (unrelated to Hamid's affidavit) is the cancellation of a solar power joint venture between 1Malaysia Development Bhd and DuSable Capital Management, with the latter said to have been paid US$10 million on the project's cancellation.
Finding such arrangements both illegal and unconstitutional, Hamid wrote judgments forbidding contracts that were unfair to the government, which would mean these contracts are unenforceable on public policy grounds.
"When a contract relates to the government and a private party, no advantage of any nature can be taken by the private party even though the government agencies, in breach of rule of law, may have consented.
"In short, ordinary contractual principles in all corners will not apply. The court, to protect public interest, is obliged not to recognise such contracts even though it is in writing," he added.
Shockingly, Hamid claims certain top judges responded with contempt towards his judgments as they had been aiding private parties to defraud the government. Hamid faced ridicule and was pressured by senior judges for his judgments protecting the public interest.
Hamid's claims against the judiciary are serious and damaging. His calls for a Royal Commission of Inquiry is hardly frivolous as the independence of the judiciary and ultimately, the public interest, are at stake.
Save by subscribing to us for your print and/or digital copy.
P/S: The Edge is also available on Apple's AppStore and Androids' Google Play.