This article first appeared in The Edge Malaysia Weekly, on April 8, 2019 - April 14, 2019.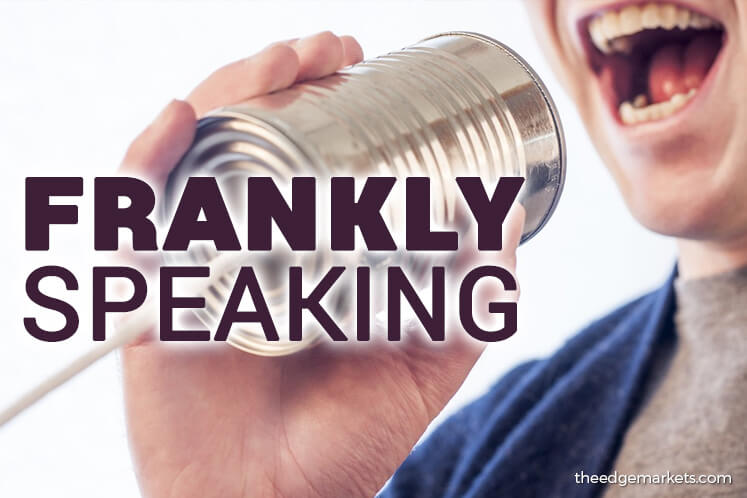 Last Thursday, Prime Minister Tun Dr Mahathir Mohamad reiterated that the report submitted by the Council of Eminent Persons (CEP) has not been made public as doing so may expose the government to legal action.
"There are mentions (of names) in the report, maybe (the government) will be exposed to certain action. If they (CEP) are wrong, then we will have to face court action against us. We have to be very careful about exposing this," the prime minister told reporters in parliament.
"Because this is actually a private set-up to advise me and the government on what can and cannot be done, but in the process, they may mention names and all that, which may expose the government to legal action," he added.
To recap, the CEP was established after the historic change in government in May last year. The members included former two-time finance minister Tun Daim Zainuddin, ex-central banker Tan Sri Zeti Akhtar Aziz, former Petronas CEO and president Tan Sri Hassan Marican and economist Jomo Kwame Sundram.
The CEP was dissolved after its 100-day mandate expired. Before its dissolution, the council had prepared a comprehensive report for the government that contained its key findings and recommendations.
To be fair, Mahathir may be right in saying that some of the information in the report could be sensitive. Some former CEP members have acknowledged this. However, several of them have since said publicly that the report also contains a wealth of insights, including what needs to be done to reform the nation.
Given Pakatan Harapan's commitment to a transparent administration, surely there is a middle path whereby the report could be released by omitting the sensitive parts?