This article first appeared in The Edge Malaysia Weekly, on September 16, 2019 - September 22, 2019.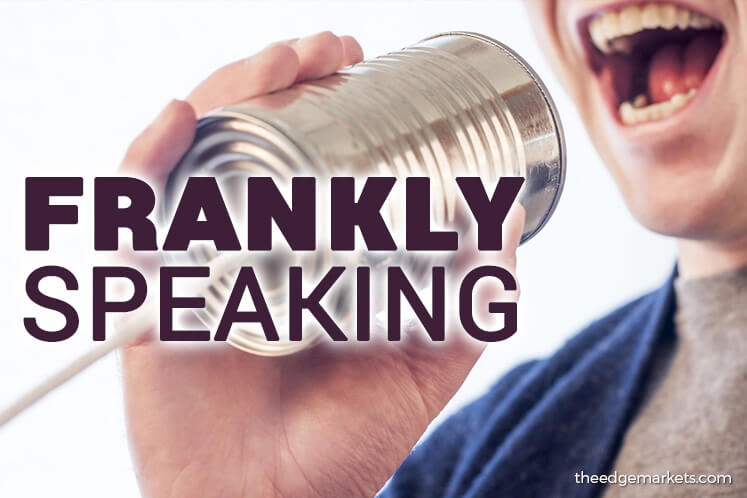 The oil palm plantation industry isn't exactly the most popular when it comes to sustainability and the environment. The West has labelled it bad for the environment due to a number of factors, such as large-scale deforestation that impacts habitats and endangers animals such as the orangutan.
Malaysia, as the world's second-largest producer of palm oil, has tried time and time again to dispel the negative label, but the anti-palm oil movement has only gathered momentum over the years.
The Ministry of Primary Industries has announced that Malaysia will halt all expansion of oil palm plantations this year in a bid to stem criticism of widespread clearing of its forests.
But is that enough?
Just take a look outside at the thick smog and breathe in the acrid air.
How can we preach about the sustainability of the industry or ask Malaysians to "love my palm oil" if we have to suffer the annual haze that chokes the nation year in and year out because of land clearing and open burning by irresponsible planters?
The terrible haze is there for all to see. How do plantation companies and governments — principally of Indonesia and Malaysia — justify claims that the industry is sustainable?
Governments, plantation companies and all stakeholders should wake up and resolve this annual calamity before the West goes all out and bans palm oil products. Should that happen, who can blame them?
Instead of Indonesia and Malaysia playing the blame game, stakeholders should go down to the ground, find the perpetrators and stop them from further ruining the environment before it is too late. After all, we are all in this hazy situation together.