This article first appeared in The Edge Malaysia Weekly, on September 9, 2019 - September 15, 2019.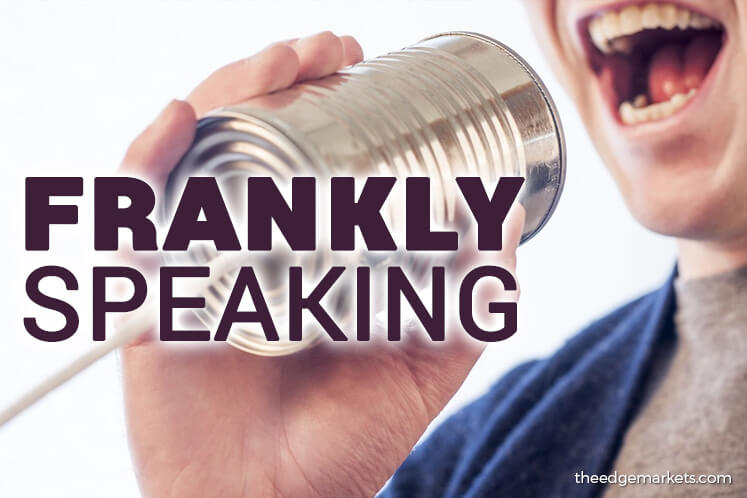 In February 2000, The Edge ran a cover story titled "Dot.com gamble — Fool's gold or shrewd bet?" It highlighted the Wall Street mania that had also arrived in Malaysia, with a number of companies renaming themselves as dotcoms. They also announced all sorts of internet-related ventures and this was happily lapped up by punters to send stock prices soaring.
As early as December 1996, US Federal Reserve chairman Alan Greenspan had warned about irrational exuberance, but the party continued on Wall Street with the Nasdaq reaching its peak in March 2000, after the mega merger of bricks-and-mortar media company Time Warner with the tech darling,  America Online.
The merger ended up a historic disaster.
By end-2000, the game was over as questions about cash flow and valuations knocked some sense into people, including the tech analysts and experts of the time. Many companies went bust and a lot of people lost their money.
To be fair,  the true internet companies with compelling technology and business models, such as Amazon, recovered and today, it is one of the four FANG companies, along with post-2001 start-ups Facebook, Netflix and Google.
There are, of course, many more, and the internet and digitalisation have created a lot of new businesses, raised productivity and made thousands, if not millions, of people wealthy. The way we live, work and play has changed dramatically, and mainly for the better.
But from an investing perspective, things are appearing to be fully stretched now, almost 20 years after dotcom bubble 1.0 burst.
This is evident in co-working space start- up WeWork's failure to get the lofty US$47 billion valuation it was eyeing for its impending initial public offering. It will be lucky if it can get US$25 billion (see story on Page 64).
According to its IPO filings, WeWork lost US$2.9 billion in the past three years and US$690 million for the first six months of 2019. This was despite its annual revenue doubling to US$1.8 billion in 2018 from US$886 million in 2017.
The more revenue it gets, the more money it loses. It is the same with Netflix and Uber. And it does not stop there. Many other tech start-ups continue to burn cash with no end in sight.
With interest rates still at near-historic lows, there is, of course, plenty of liquidity sloshing around to continue fuelling the bubble.
But, surely, even cheap money will wise up one day.