This article first appeared in The Edge Malaysia Weekly, on July 23, 2018 - July 29, 2018.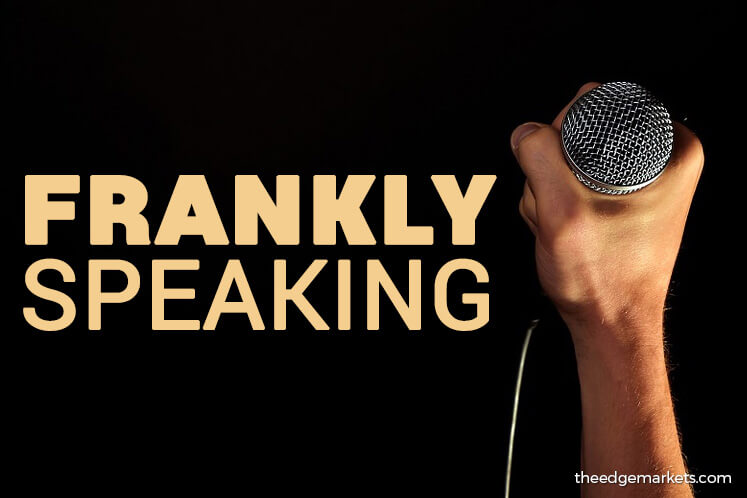 A loan, not a grant
On July 16, the National Higher Education Fund Corporation (PTPTN) announced that its loan recipients had nine days to update their income status and other details.
The information-gathering process is to identify borrowers earning less than RM4,000 per month, which qualifies them for deferment of repayment until their income exceeds that level.
The deferment is part of Pakatan Harapan's manifesto for the 14th general election.
While the short deadline raises eyebrows, the real issue is whether this was a well-thought-out pledge in the first place, given that implementing it will send the wrong message to young Malaysians.
Bear in mind that defaulters have been a major problem over the years for PTPTN's sustainability. It is essentially a revolving fund, meaning it relies on prompt repayments to adequately assist future borrowers.
As at last November, parliament was told that 410,500 borrowers had yet to repay a single sen, costing the PTPTN RM2.79 billion. Overall, the shortfall in collection amounted to RM6.84 billion.
It is understandable that the recipients are allowed to defer their repayments in view of the rising living cost and stagnant salaries.
However, it is also important to ensure that the future leaders of the country are inculcated with a sense of responsibility. That means ensuring that they repay the loans they have taken. Of course, the quantum can be adjusted to suit their income levels, but the point is about facing up to one's responsibilities.
The government should reconsider the deferment and the message it sends to these borrowers, because someday, they will be the ones running the country.
SST must be less of a burden than GST
The new Pakatan Harapan government deftly delivered on its promise to remove the Goods and Services Tax (GST) by zero-rating everything from June 1. Now, it is time to work out the details of the new Sales and Services Tax (SST), which is said to have less impact on consumers than GST. This is based on the much smaller amount of about RM20 billion that the government expects to collect from the SST, compared with
RM44 billion under the GST.
While the smaller collection seems to indicate that the new tax will have less impact on
prices, this must not be taken for granted. Instead, measures must be put in place to ensure that necessities and near-necessities for the lower and middle income groups are not subjected to SST.
It is good that unprocessed food, vegetables and medicines are exempted. Finance Minister Lim Guan Eng is also on the right track in wanting big-ticket items, such as yachts and helicopters, to be subjected to SST.
After all, if the more affordable cars purchased by the lower and middle income groups are subjected to SST, why should pricey modes of transport be exempted? Why not have lower or even zero SST rates for cheaper cars and higher rates for more expensive marques? After all, cars have become a necessity and not a luxury item because public transport is not efficient enough to serve most people.
In the same vein, basic broadband service, water, electricity and even mobile phone service are also necessities rather than luxuries. These are among the factors that should be considered when deciding what items to tax under SST and at what rate. Otherwise, SST could end up being almost as burdensome as the GST to the man in the street.
Be transparent about CEOs' pay
The size of Sapura Energy Bhd CEO Tan Sri Shahril Shamsuddin's pay package was a hot issue at the company's annual general meeting last week.
Shahril explained that his salary was partly boosted by a covenant that locked up his 16% stake in Sapura Energy when bankers refinanced the company's RM16 billion in borrowings. However, neither the covenant nor the justification for additional compensation was disclosed in Sapura Energy's annual reports.
While the spotlight is on whether the amount is justified in view of the company's losses, the takeaway is really about proper disclosure and transparency in justifying the salaries and bonuses of key people.
Some shareholders, including the Employees Provident Fund, expressed displeasure at the AGM over what it deems a high salary package and voted against Shahril's re-election as director.
Ultimately, it is up to board to decide how much a good CEO should be rewarded. Shareholders will then decide if the board has protected their interests when it comes to voting for the directors' re-election.
A good remuneration package can incentivise a CEO to work harder to create value for shareholders. Telling shareholders how the remuneration of key people is decided would better help them understand why they are worth every ringgit.
After all, shareholders have the right to know about matters that have a significant and direct impact on a company's finances as higher costs affect profits and returns to shareholders. Bursa Malaysia's listing rules also require all material information relating to a company to be disclosed in a timely manner.
Save by subscribing to us for your print and/or digital copy.
P/S: The Edge is also available on Apple's AppStore and Androids' Google Play.