This article first appeared in Forum, The Edge Malaysia Weekly, on December 17, 2018 - December 23, 2018.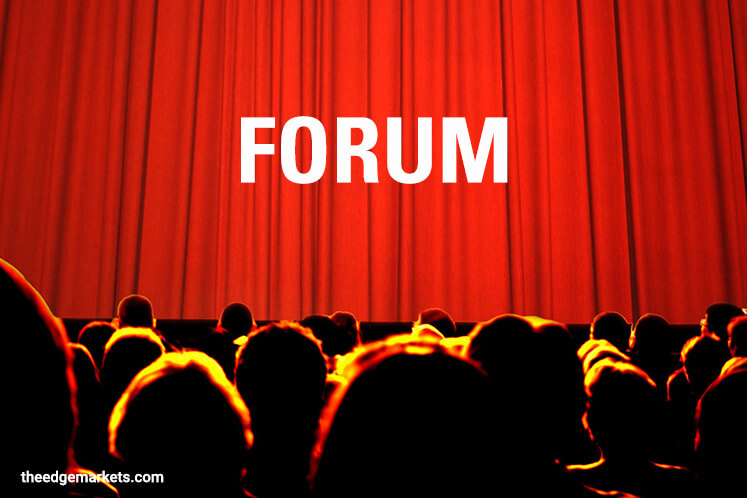 The new retirement age is 95", Prime Minister Tun Dr Mahahtir Mohamad said in jest on Oct 1, which was coincidentally, also the International Day of the Elderly.
Of course, population ageing is not just a laughing matter — it is both a celebration and a challenge for humanity, per the United Nations. According to the Department of Statistics, the number of Malaysians aged above 65 will exceed the number aged below 15 after 2040. To transition to an "aged" society, we will have only half the time that the English and Germans had. According to Dr Tan Kit Mun, a University Malaya Medical Centre consultant geriatrician, Malaysia has only 35 specialist geriatricians compared with an estimated 600 to 700 needed!
The challenge is that an aged Malaysia will lose its "demographic dividend" as labour force participation and productivity falls. There will be fewer taxpayers and more retirees relying on the single-payer health system, straining public finances. The greater ill health and disability challenges of the elderly will create an "epidemic of frailty", as described by University of Oxford Professor Sarah Harper.
More than half of Malaysian senior citizens are "pre-frail", that is, not frail but at risk of becoming so, according to Universiti Malaya and Universiti Kebangsaan Malaysia research. Without retirement villages, they face a dilemma of choosing between living in their family homes or moving to nursing homes. Apart from family homes becoming too large, too costly and difficult-to-maintain "empty nests", family homes tend not to be ergonomically
"elder-friendly" as well.
For example, many Malaysian seniors find bathrooms in their existing homes unsafe, according to a survey by Universiti Malaya academics. On the other hand, nursing homes often cater for the bedridden or the very frail. Many "pre-frail" seniors who still enjoy an independent,  active lifestyle would baulk at moving into a nursing home. This is where properly developed retirement villages can fill a gap in the housing market.
Addressing this challenge requires a conducive ecosystem for successful healthy ageing in Malaysia. One hitherto overlooked component of this ecosystem is integrated retirement villages. Retirement villages consist of a collection of private residential units, designed for and limited to the elderly. They provide shared facilities and services, ranging from 24-hour on-call assistance, catering and home maintenance services, to a full lifestyle clubhouse with staff to organise regular activities to enhance and maintain the well-being of the elderly. The common image is a sprawling resort-type community with extensive landscaping. But, "vertical" retirement villages similar to condominiums have been well-established in New Zealand, Australia and other developed nations.
Unfortunately, unlike in New Zealand where over 12.4% of people aged 75-plus live in retirement villages, there were only four retirement villages in Malaysia last year, according to PlanMalaysia (Federal Department of Town and Country Planning). A significant obstacle is the lack of a suitable regulatory and policy framework as well as guidelines on retirement villages.
As suggested by analysis of previous projects like Mont'Kiara Sophia and AraGreens, medical, nursing and other healthcare services are crucial for the commercial viability of retirement villages. Senior citizens value the assurance that they can "age in place" in the same community, even after they become frail or bedridden.
In Malaysia, the development of sustainable retirement villages offering a "continuum-of-care" concept face regulatory obstacles. At the outset, there are two distinct Acts under two separate ministries — the Care Centres Act 1993 under the Ministry of Women, Family and Community Development and the Private Healthcare Facilities and Services Act 1998 under the Ministry of Health. Both overlap in regulating such retirement villages.
The Private Aged Healthcare and Services Act 2018 could relieve this duplication but it has not been brought into force by the minister of health. Nevertheless, even with this new legislation, it is necessary to have clear guidelines and a regulatory framework to facilitate the development of a viable and sustainable ecosystem for interested and committed developers to participate in the development of retirement villages. Some of the challenges are outlined below.
Retirement villages would benefit from a unique regime for property ownership and management. The existing strata title model of tenure is not optimal. A developer may wish to retain ultimate ownership of the entire retirement village to maintain more control over sub-sales or occupation of village units and allow flexibility to re-develop in the future. Thus, a developer may instead wish to sell interests in village units in the form of 30-year leaseholds, with automatic renewal for another 30 years.
If banks are unwilling to extend finance due to the lack of strata title and age of purchasers, a system for reverse mortgages and/or third-party charges can be implemented. If this leasehold model is adopted as widely as it has been in Australia and other developed nations, there is a need for a management framework for communal living arrangements, facilitating an operator of a retirement village to control access into and exit from the community, provide shared services and deal with owners of individual apartment units or as a group.
Such a framework should contemplate potential separation between developer and operator, as developers may prefer joint ventures with hoteliers or healthcare groups with more service expertise. The Private Aged Healthcare and Services Act 2018, even if it is brought into force, does not currently provide a framework for this arrangement. The Australian and New Zealand legislative regimes can prove instructive in this respect.
For investors, retirement villages tend to have lower annual returns and a longer payback period due to the continued operating and maintenance cost of providing shared services and facilities throughout their lifespan. Thus, it is critical that the government create a straightforward and predictable regulatory environment to reassure investors.
If the Private Aged Healthcare and Services Act 2018 is to be the omnibus legislation governing retirement villages, it should be comprehensive enough, covering not just the above matters but also health and safety, planning and building guidelines as well as consumer protection, to avoid the need to fall back on the current patchwork of laws. Any incentives via MM2H (Malaysia My Second Home) to encourage the return of high-skilled Malaysians and expatriates) or other schemes should ideally be declared in advance for all retirement villages as a class, instead of being considered on a case-to-case basis. Indeed, the Pakatan Harapan GE14 manifesto on Page 149 already promises "subsidies and incentives to encourage the construction of retirement villages".
Finally, tax structures, such as for long-term lease income, are a concern. If a developer is unable to get deductions for construction costs, it will, in effect, be taxed on gross income, rather than profit. A quick solution would be for retirement villages to be classified as "resorts" and enjoy the associated Investment Tax Allowances and Industrial Building Allowances (ITA/IBA). Unfortunately, this also means foreigners who move into a retirement village may have to pay the daily tourist tax of RM10, if the retirement village is considered a resort with more than three stars. Thus, the government should also waive the tourist tax requirement on retirement villages.
If a supportive regulatory framework is put in place, sustainable retirement villages will promote healthy ageing among the elderly by encouraging active independent lifestyles and social participation, while ensuring their basic needs such as security and proper nutrition are not neglected. If well-located with good accessibility to public transport networks, they will allow the elderly to remain connected to the social and work opportunities in the larger community, without the risk and burden of driving.
Crucially, "downshifting" by retirees from their large family homes to smaller units in retirement villages stimulates activity in the property market and frees up general housing for younger families. Retirement villages can be hubs for reskilling and entrepreneurship. Who said co-working spaces are only for the young and hip?
Chew Seng Kok is the managing director of ZICO Holdings Inc and was formerly managing partner of Zaid Ibrahim & Co. Joseph W P Chong has dedicated 40 years of his life to mega property development and construction projects locally and overseas. Since 2008, he has been passionately committed to develop a benchmark senior living project with a lifestyle for the golden years in Malaysia.
Save by subscribing to us for your print and/or digital copy.
P/S: The Edge is also available on Apple's AppStore and Androids' Google Play.