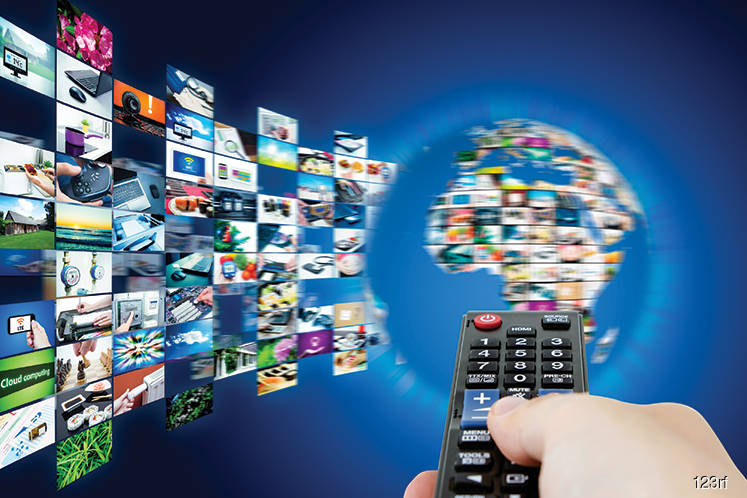 KUALA LUMPUR (Nov 19): The Malaysian government has issued licences to four companies apart from Measat Broadcast Network Systems Sdn Bhd to provide satellite TV broadcasting services as part of a move to eradicate monopoly in the segment.
Measat operates as a subsidiary of Astro Malaysia Bhd.
However, the four companies — Ansa Broadcast Sdn Bhd, Jaringan Mega Sdn Bhd, Smart Digital International (M) Sdn Bhd and High End Net Sdn Bhd — have not initiated their services, said deputy communications minister Eddin Syazlee.
The four companies are part of a list of 35 companies which have been awarded the Content Applications Service Provider Individual Licence (CASP I) by the Malaysian Communications and Multimedia Commission (MCMC) to provide TV broadcasting services.
The platforms, said Eddin, include satellite, free-to-air (FTA), internet protocol (IPTV), and digital terrestrial television broadcasting (DTTB).
"Other than that, Malaysians also have a choice to enjoy broadcasts via over-the-top (OTT) platforms such as Tonton, iFlix and Netflix. For the record, these OTT applications are internet content applications and they are among activities which are exempted from licensing requirement under the Communications and Multimedia Act (CMA) 1998," said Eddin.
The deputy minister was answering a question by Datuk Dr Shamsul Anuar Nasarah (BN-Lenggong) on steps taken by the ministry in eliminating monopoly of private companies like Astro in the broadcasting sector and opening the space for other companies to offer similar services.
The 20-year exclusive right and privilege provided by the Malaysian government to Astro in satellite broadcasting ended in Feb 28, 2017, said Eddin.
"However, Astro still has the right to continue this service under a non-exclusive basis as Astro's licences under CMA 1998 is valid until Feb 1, 2020, with the CASP I licence valid until Feb 28, 2022.
Applications for CASP I licence are assessed by MCMC, with key criterias under CMA 1998 including the company should have minimum paid capital of RM500,000; provide corporate information on shareholders, board members and management team; and provide details on facilities, services, applications, content, and technology offered, coverage and commercial implementation plan, estimates of capital and operational expenditure, funding (foreign and local) and the company's financial statement.