This article first appeared in The Edge Financial Daily, on July 13, 2018.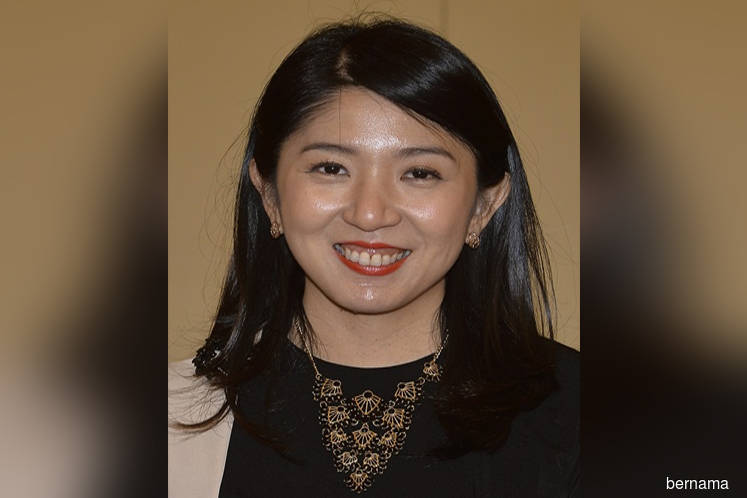 PUTRAJAYA: The power sector was not spared from the government's spending cutbacks. Energy, Technology, Science, Climate Change and Environment Minister Yeo Bee Yin yesterday announced that the federal government has decided to cancel four independent power producer (IPP) contracts awarded by the previous administration.
The newly minted minister did not identify the affected IPP projects or reveal the value of the contracts, except to say that one of them involved a public-listed company.
"We will announce details of the four IPP contracts next week after [their terminations] have been approved by the cabinet. What I can say right now is that none of the four are existing IPP contracts, but they are all new and one of them involves a listed company," she told reporters after attending a town hall session with renewable energy (RE) players yesterday.
Therefore, she said, their terminations would not result in any financial compensation from the government or any legal action by the IPPs and will not affect the country's electricity supply.
"For certain reasons, the previous government [under Barisan Nasional] had approved a lot of IPP contracts through direct negotiation [or] direct award to build up the country's capacity and consumers need to pay for [the unwanted electricity]. Because of this, the new government is reviewing many of these IPP contracts," she said.
"These IPP contracts were directly awarded, [but] not to deserving companies. We are reviewing them, especially those that bring no cost implication to the government and we have actually decided to cancel four of them," Yeo added.
Yeo also pointed out that the ministry's evaluation of the IPP contracts was based on three main considerations, namely, financial, legal and technical implications to the government and the country.
According to Yeo, more terminations of IPP contracts are set to come as Putrajaya is still in the midst of reviewing other contracts.
In fact, she said, the government intends to cancel as many as eight IPP contracts, including the four announced yesterday.
She added that Malaysia can afford to cancel more IPP contracts because the country currently has 30% power reserve margin or reserve capacity.
"Malaysia does not need that many power plants at the moment. We have a reserve margin of 30%. Many other countries around the world, including some developed countries, do not have this 30% reserve margin. The consumers, however, need to pay this 30% reserve margin every time they pay for their electricity bill," she said.
Earlier in her keynote address, Yeo said the new government's ultimate aim is to provide affordable, sustainable and long-term energy security for Malaysia when it comes to policymaking.
"If you look at the trend for the past two decades, because of cost consideration, we saw many coal-fired power plants mushroom from 8.3% in 1996 to 42.5% in 2016. If we do not put a stop to it, there will be more to come," she added.
While certain quarters may argue that building coal-fired power plants is cheaper, Yeo opined that this method does not provide long-term security.
"That's because we do not produce coal in Malaysia. Let's say, one day if certain things happen that are beyond our control, our country may get into trouble because we are relying on something we do not have," she noted.
"RE is something that the government wants to move towards so that in the long term whatever happens outside the country, we are secured. That is the reason why we need to start [developing RE] today," she said, adding that the government remains committed to increasing its power-generation mix from RE to 20% by 2025 from 2% currently.
Going forward, Yeo said her ministry will only go through open tender for future projects.