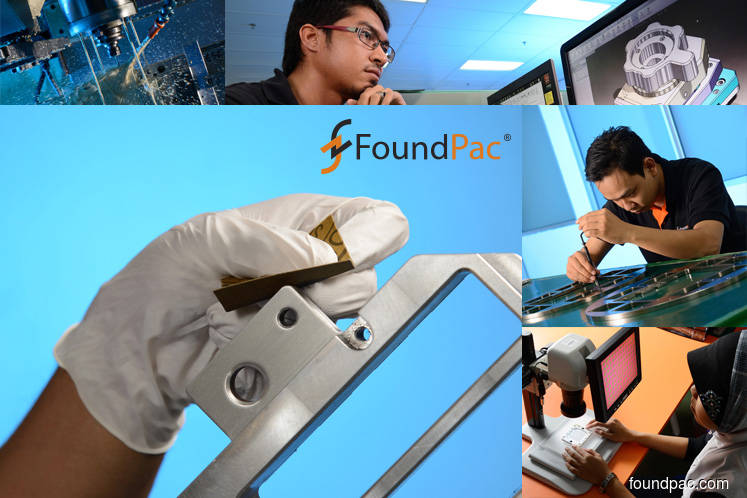 KUALA LUMPUR (Sept 28): FoundPac Group Bhd saw 800,000 of its shares traded off market at 95 sen per share today, representing a 15.1% premium over its closing price of 82.5 sen on the open market.
According to Bloomberg data, the shares crossed off market were one of two blocks of FoundPac shares moved today. The other block of 600,000 shares were moved at 85 sen per share, which was a 3% premium to FoundPac's closing market price today. The two blocks of shares were moved for a total of RM1.27 million.
On Tuesday, 5 million FoundPac shares were crossed off market at 95 sen per share, which was at a 9.2% premium when compared with its Sept 26 closing market price of 87 sen. The shares were traded at a total of RM4.75 million.
It is not known at press time who the buyers or sellers of the blocks are. The group's largest shareholders are its directors Lee Chun Wah, Tan Sin Khoon and Ong Choon Heng, who control some 45% of the company through their interest in FoundPac Holdings Sdn Bhd.
The Penang-based company designs and manufactures stiffeners and high-performance test sockets for the semiconductor industry. It was listed on the Main Market of Bursa Malaysia in December last year.