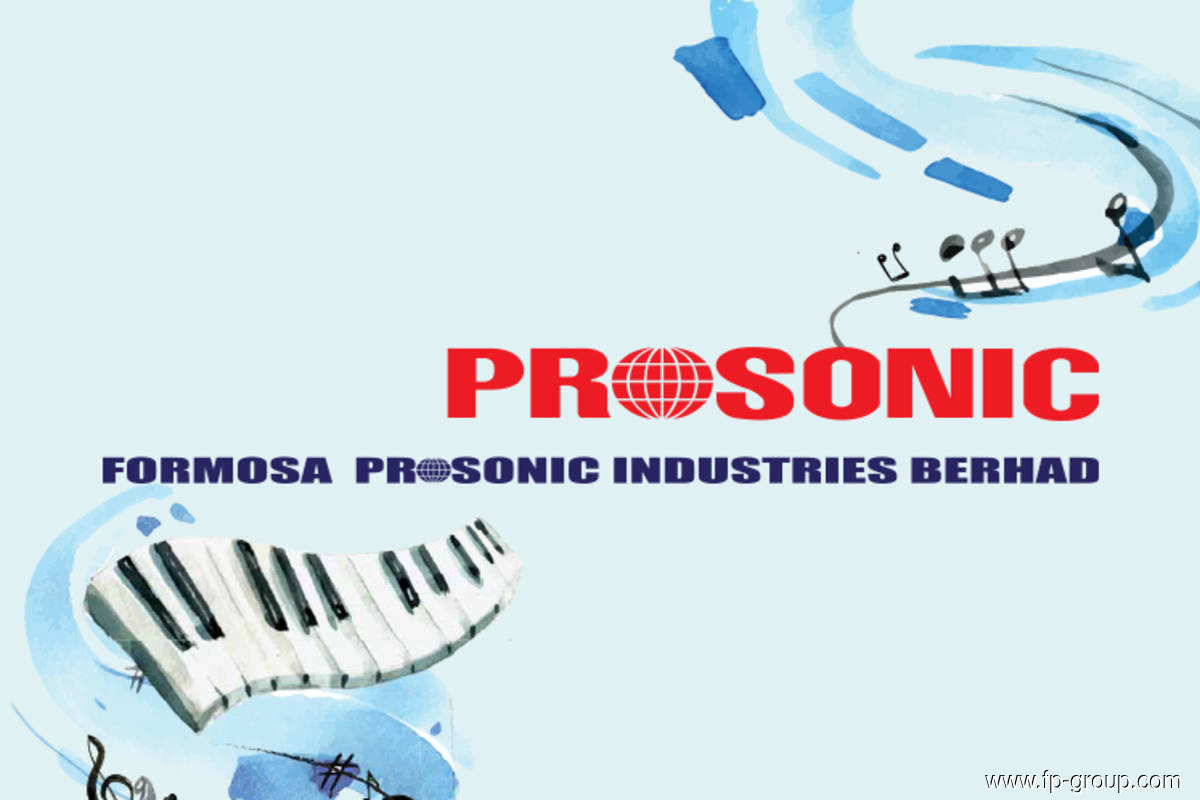 KUALA LUMPUR (May 27): Electronic manufacturer Formosa Prosonic Industries Bhd reported a marginal 2.6% increase in net profits year on year (y-o-y) for the quarter ended March 31, 2022 (1QFY22), which came in at RM21.06 million.
This came on the back of 21% higher revenue y-o-y of RM252.06 million.
"The group recorded higher sales of RM252.1 million, an increase of 21% from the previous year's corresponding quarter of RM208.2 million, mainly attributable to higher sales volume and change in sales mix.
"However, earnings before interest, tax, depreciation and amortization (EBITDA) only increased marginally to RM30.1 million for the current quarter compared to RM29.6 million in the previous year's corresponding quarter, as the performance was partly offset by higher raw material and operating costs," the group said in the financial result statement released on Friday (May 27).
On a quarter on quarter (q-o-q) basis, Formosa's net profits fell 25.4% from RM28.22 million recorded in the fourth quarter ended Dec 31, 2021. The much lower net profits outpaced the 3.3% q-o-q drop in revenue, which highlights issues of higher raw materials and operating costs during the quarter under review.
Looking ahead, Formosa said it still faces challenges from labour shortage which has been persistent for some time now, although the recent reopening of borders is expected to relieve the situation.
Besides that, as a manufacturer, Formosa will also be facing higher operating costs as the new minimum wage standard is being implemented in Malaysia, the group said. On the external front, the ongoing Russia-Ukraine conflict and China's lockdown of its major cities also pose challenges to the global supply chain.
The group is aware of these circumstances and will monitor the situation closely and take necessary steps to mitigate any adverse impact and to optimize its operations to adapt to a volatile business environment.
"Notwithstanding the above and barring unforeseen circumstances, the Board of Directors expects the group to achieve profitable results for the financial year ending Dec 31, 2022," said Formosa in the financial statement.
Formosa closed at RM3.24 on Friday (May 27), valuing the group at RM827 million in market capitalisation. Over the last one year, the counter had appreciated by 34.1% and is currently trading at 8.54 times its trailing four quarter earnings per share.