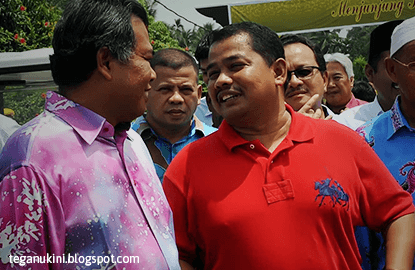 (Oct 9): Former Terengganu assemblyman Alias Abdullah was today shot dead at his home in Alor Limbat, Marang shortly after returning from Friday prayers at a nearby mosque, Berita Harian Online reported.
Terengganu police chief Datuk Rosli Abd Rahman reportedly confirmed the incident.
The report said that Alias, 51, was believed to have been shot from close range by an unknown individual who knocked on the door of his house.
Former Pengkalan Berangan assemblyman Yahya Khatib Mohamad was quoted as saying that Alias was shot in the head and collapsed on the spot.
"He was then rushed to the Bukit Payong clinic where he was declared dead."
Alias, who also owns the legal firm Alias Abdullah & Co, was a one-term assemblyman for Alor Limbat from 2004 to 2008, under Barisan Nasional.
He also served as Umno Marang's deputy division chief for nine years from 2004 to 2013, and was Umno Terengganu's committee member from 2011 to 2013.
The former Terengganu prosecution unit chief (deputy public prosecutor) leaves behind his wife and four children. – The Malaysian Insider