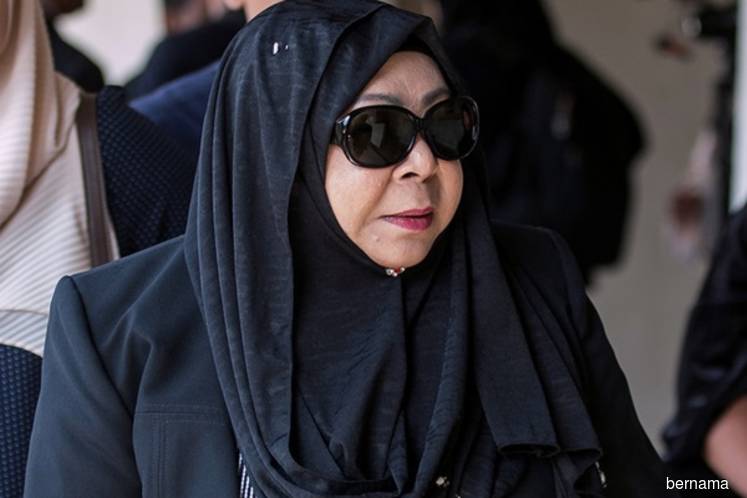 KUALA LUMPUR (March 15): The High Court today allowed the prosecution's application for its case against former Malaysian External Intelligence Organisation (MEIO) director-general Datuk Hasanah Abdul Hamid, who is charged with criminal breach of trust (CBT) involving US$12.1 million (RM50.4 million), to be transferred to the High Court.
High Court Judge Collin Lawrence Sequerah allowed the application after no objections from Hasanah. 
Lawyer Datuk Shaharudin Ali, who appeared on behalf of Hasanah, confirmed that the defense team will not raise any objections as his client prefers that the case be handled by a senior judge. 
The application to transfer the case was made under section 417(1)(e), 417(1)(cc) and 418(1) of the Criminal Procedure Code.  
The matter was previously fixed for case management on March 21, before the Sessions Court. A date will now be fixed by the High Court for Hasanah to come again to the court to make her plea to the charge, and fix the next hearing date.
Hasanah, 62, was formerly the director-general of the research division in the Prime Minister's Department. She was alleged to have committed CBT by misappropriating the money between April 30 and May 9 last year.
She has been charged under Section 409 of the Penal Code, which carries a maximum jail term of 20 years, whipping and fine, if convicted.
Deputy Public Prosecutor Muhammad Ilmami Ahmad and Mahadhir Mohd Khairudin appeared for the prosecution.