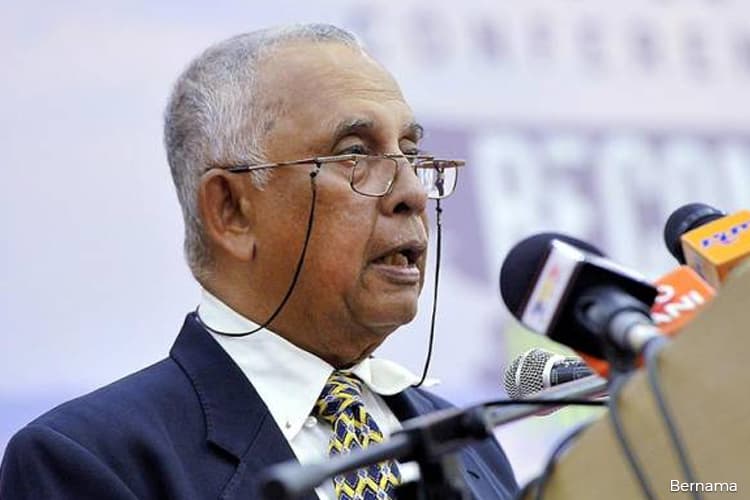 KUALA LUMPUR (March 12): Former managing director (MD) of Khazanah Nasional Bhd Tan Sri Mohd Sheriff Mohd Kassim has also expressed concern for the going concern of Malaysia Airlines Bhd.
Speaking to reporters at the sidelines of the Asian Strategy and Leadership Institute's (ASLI) Malaysian Strategic Financial Outlook Forum here today, Mohd Sheriff agreed that it could be an option for the government to consider closing the national airline down.
"More and more people are talking about closing Malaysia Airlines down... maybe that's an option for the government to consider," said Mohd Sheriff, who is also the chairman of PLUS Malaysia Bhd.
"There are a lot of people saying that we may have to re-examine whether we still need a national airline, and I think we should really look into it, if we really need a national airline," he added.
He pointed out that Malaysia Airlines has been "bailed out" not once, but two or three times before, and yet it has never been successful, noting that it has not been easy for Malaysia Airlines to become profitable.
Notably, Mohd Sheriff was MD of Khazanah from 1994 to 2003.
Earlier this morning at the Parliament, Prime Minister Tun Dr Mahathir Mohamad noted that the government is evaluating various options for the fate of Malaysia Airlines, including shutting down the national airline. He said a decision will be made "soon".
Meanwhile, when asked if PLUS will be nationalised by the government, Mohd Sheriff said the decision will be up to the government, and given that Khazanah is PLUS's shareholder, the sovereign wealth fund will be discussing that matter with the government.
Nonetheless, Mohd Sheriff pointed out that Khazanah has provided information and basic data such as traffic and financial condition of the highway operator, upon the government's request.
Additionally, Mohd Sheriff also highlighted the need to reform the government-linked companies (GLCs) and government-linked investment companies (GLICs).
"There should be a serious discussion whether or not we need so many GLCs in the country, the governance standards should also be improved, and we should ensure that there is no political interference in running the GLCs," he added.