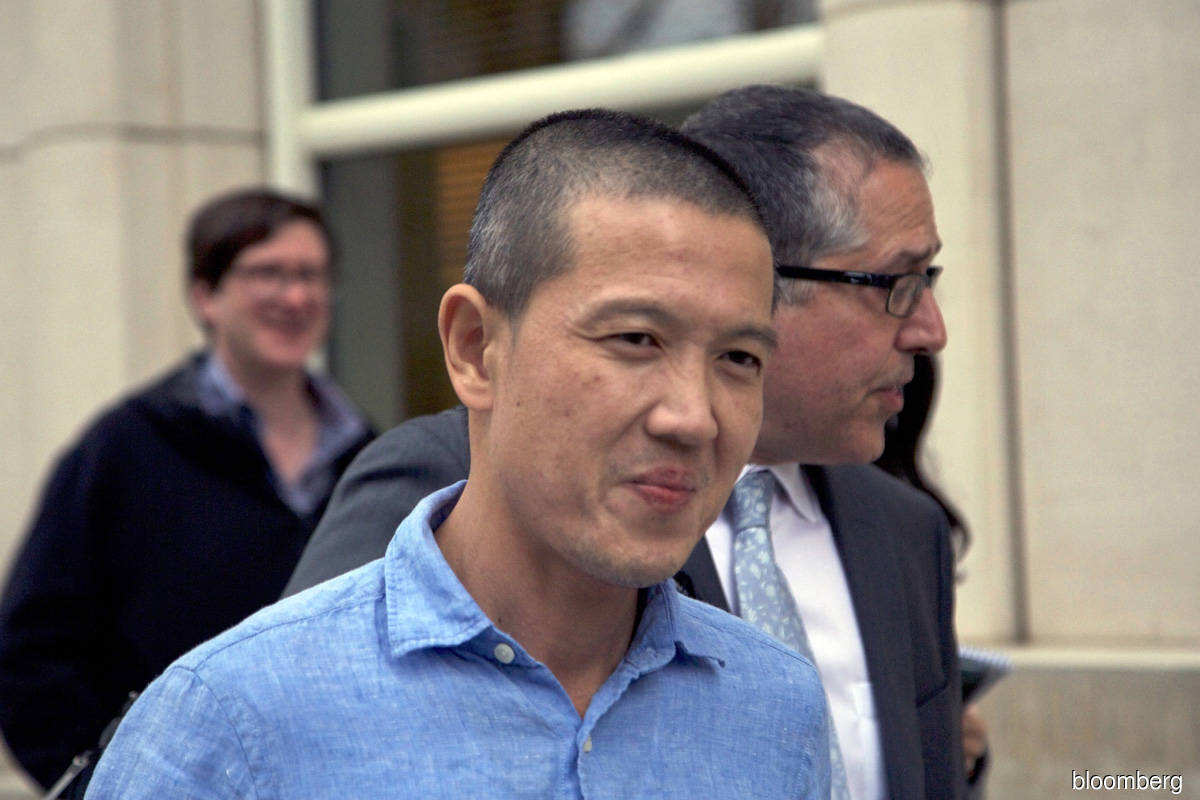 "On instructions from my client, we sent a letter of representation to review charges against him." — Ng's lawyer Datuk Tan Hock Chuan.
KUALA LUMPUR (Sept 10): Former Goldman Sachs Group Inc banker Roger Ng Chong Hwa's lawyer has sent a letter of representation to the Attorney General's Chambers of Malaysia (AGC) to review the charges against Ng for his role in the issuance of US$6.5 billion (about RM27.08 billion) worth of 1Malaysia Development Bhd (1MDB) bonds after Malaysia withdrew criminal charges against Goldman Sachs and its subsidiaries for their role in the corporate exercise.
Ng's lawyer Datuk Tan Hock Chuan had today told High Court Judges Mohamed Zaini Mazlan and Datuk Muhammad Jamil Hussin that the letter was sent to the Attorney General (AG) yesterday.
"Our instructions were to write to the AG, which we have done and served yesterday," Tan said. 
Ng's four charges in Malaysia will be heard by Justices Mohamed Zaini and Muhammad Jamil in separate courts. 
Outside the court today, reporters had asked Tan if the letter of representation was intended to ask the AGC to drop the charges against Ng.
Tan replied without being specific: "On instructions from my client, we sent a letter of representation to review charges against him." 
Goldman Sachs and the Malaysian government have reached an agreement in principle to resolve all the criminal and regulatory proceedings in Malaysia relating to 1MDB.
On July 24, 2020, Goldman Sachs said in a statement the group had reached the agreement in principle with the Malaysian government to resolve all the criminal and regulatory proceedings in the country involving the firm, including pending criminal proceedings against subsidiaries of Goldman Sachs and certain of their current and former directors, relating 1MDB.
Goldman Sachs said the agreement in principle would involve the payment to the Malaysian government of US$2.5 billion and a guarantee that the Malaysian government receives at least US$1.4 billion in proceeds from assets related to 1MDB seized by governmental authorities around the world. 
"In connection with the guarantee, Goldman Sachs performed valuation analysis on the relevant assets and believes based on that analysis that the guarantee does not present a significant risk exposure to the firm. In addition, the Government of Malaysia agreed to withdraw the pending criminal charges and agreed that no further charges would be brought against Goldman Sachs, its subsidiaries, or any of their directors, officers and employees (excluding former employees Tim Leissner and Roger Ng) related to 1MDB. 
"In light of this development, Goldman Sachs expects to materially increase its provisions for litigation and regulatory proceedings for the second quarter of 2020, which will be reflected in its financial statements to be filed with its quarterly report on Form 10-Q for the period ended June 30, 2020. 
"The agreement in principle does not resolve the other pending governmental and regulatory investigations involving the firm relating to 1MDB," Goldman Sachs said.
It was reported that on Dec 19, 2018, Ng was charged at the Sessions Court here with four counts of abetting Goldman Sachs pertaining to the sale of guaranteed notes and bonds belonging to a 1MDB subsidiary, amounting to US$6.5 billion, by omitting material facts and making false statements.
It was reported that he pleaded not guilty to all the charges.
In May 2020, Ng was extradited to the US to face criminal charges by the US Department of Justice in relation to the 1MDB scandal, according to news reports.
At the High Court here today, deputy public prosecutor Roz Mawar Rozain informed Justice Mohamed Zaini that Ng's case in the US will only take place in February 2021. Roz, however, said Ng's extradition to the US expires on Nov 1, 2020.
"As far as the (Malaysia) AGC is concerned, we have yet to receive any extension for the extradition, although we do take note that his trial in New York will only commence in February 2021," she said.
Roz however told Justice Mohamed Zaini that as per the extradition agreement, Ng will be returned to Malaysia upon the conclusion of his trial there. She said the US trial will take approximately six weeks to complete once it starts in February 2021.
Roz is also submitting an application for all four of Ng's charges to be heard in one court instead of two.
Tan did not object to the application but said he would like to see the prosecution's reasons for the transfer. 
Tan said if the reasons for the transfer are justified, his team will not have any objection to it. 
Justice Mohamed Zaini subsequently fixed Nov 20, 2020 as the tentative date for hearing the prosecution's application to have all four of Ng's charges to be heard in one court instead of two.
In Justice Muhammad Jamil's court today, Roz and Tan had provided similar updates to the judge, who had also set Nov 20, 2020 for them to provide updates of the application.