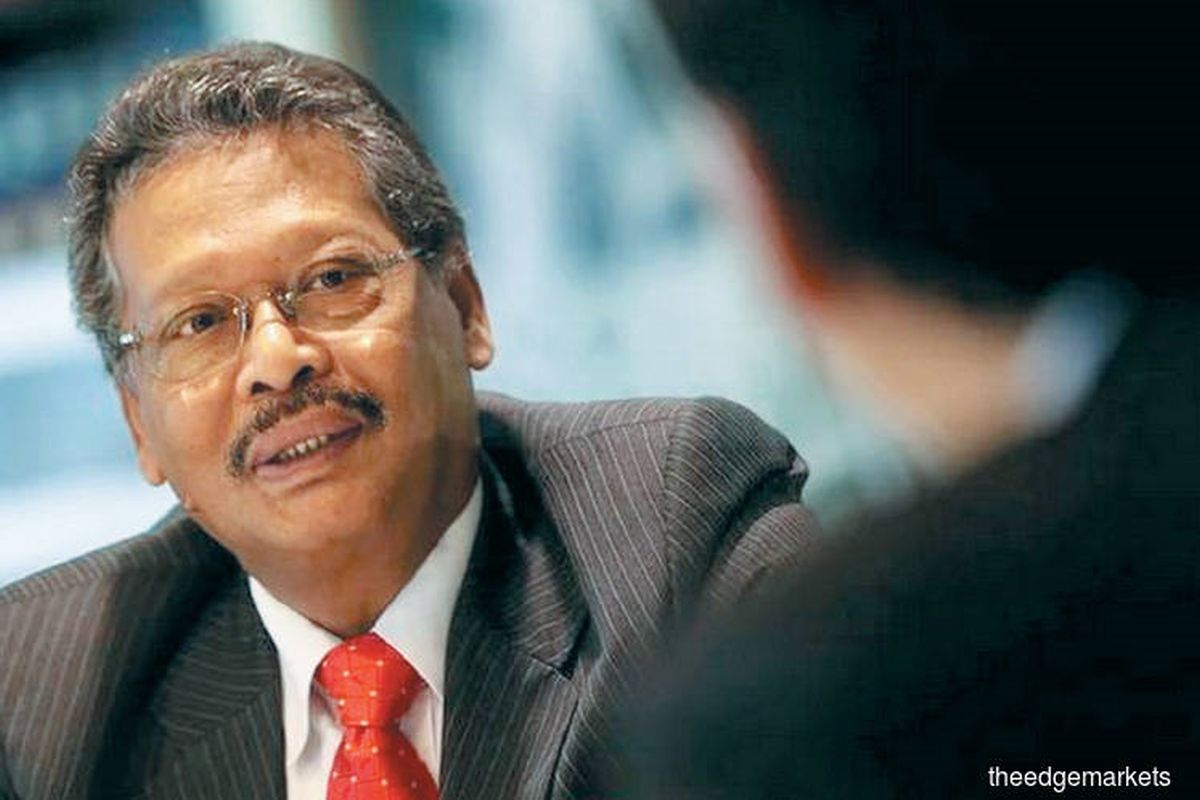 KUALA LUMPUR (Dec 22): Property development and construction firm Jiankun International Bhd, which announced a series of boardroom changes today, has appointed former attorney-general (AG) of Malaysia Tan Sri Mohamed Apandi Ali as its independent and non-executive chairman with immediate effect.
With over 46 years of experience in the legal field, the 70-year-old has also been back in legal practice at his own firm, namely Apandi Ali & Co, since Nov 1, 2018, according to Jiankun in a filing with Bursa Malaysia.
Apandi was the AG between July 27, 2015 and June 4, 2018. At Jiankun, he is replacing Datuk Donald Lim Siang Chai, 65, who has been redesignated as the executive deputy chairman. Lim was formerly the deputy finance minister.
Lim on Dec 14 sold all his 15.16 million shares that represented a 9.09% interest in Jiankun at 50 sen per share.
Meanwhile, Jiankun also announced that its executive directors Foong Kah Heng, 57, and Lee Leong Kui, 43, together with independent and non-executive director Fathi Ridzuan Ahmad Fauzi, 55, had all resigned from their positions due to "personal commitment".
Foong, who first emerged as a substantial shareholder of Jiankun in September 2014, has also disposed of his indirect interest in Jiankun, held via FS Motorsports Sdn Bhd. The 16.88 million shares that represented a 10.12% interest in Jiankun were sold via the open market at 60 sen per share on Dec 10. His remaining 7.57% direct stake or 12.65 million shares were then sold a week later at 70 sen per share.
Foong and Lee were replaced by Datuk Tan Choon Hwa and Edwin Silvester Das, who were both appointed Jiankun's new executive directors.
Tan, 63, is also sitting on the boards of Ni Hsin Resources Bhd, Metronic Global Bhd and Inix Technologies Holdings Bhd as an independent non-executive director. He is also the adviser of Gunung Capital Bhd and vice-chairman of Gunung Resources Sdn Bhd, a wholly-owned subsidiary of Gunung Capital.
Das, 62, meanwhile, is also an independent non-executive director of Inix.
At the time of writing today, Jiankun shares were trading one sen or 1.64% higher at 62 sen, giving the stock a market capitalisation of RM103.7 million. Year to date (YTD), the counter has risen some 82% from 34 sen.
Read also:
Jiankun to invest RM50m in nitrile rubber production venture