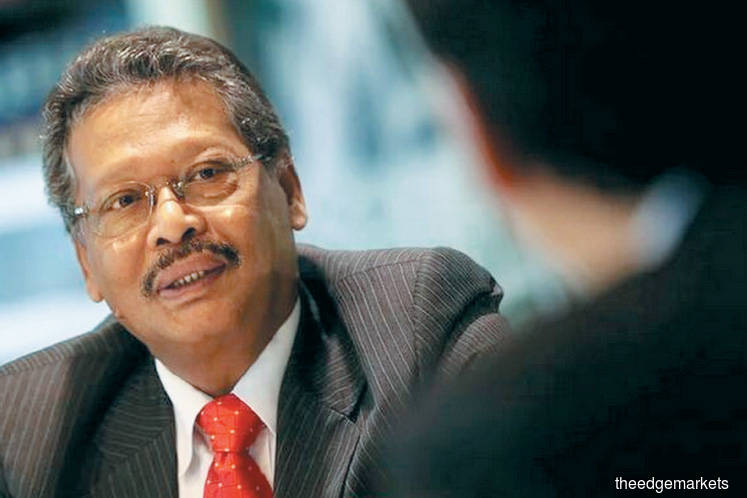 KUALA LUMPUR (July 15): Former Attorney-General (AG) Tan Sri Mohamed Apandi Ali had earlier this month filed a defamation suit against DAP veteran Lim Kit Siang, seeking RM10 million over an article which allegedly accused him of aiding and abetting in the 1Malaysia Development Bhd scandal.
Apandi, 69, filed the suit through Messrs Saibullah M.V. Nathan & Co on July 5. He named the Iskandar Puteri MP as the sole defendant.
He seeks RM10 million in general, aggravated and exemplary damages against Lim for causing the allegedly defamatory article to be published in news portal Malaysiakini.
He is also seeking an injunction to prevent or stop Lim from publishing or causing the publishing of the said article or any content in an article, which has a bad effect on him.
Apandi's suit centres on an article by Lim published in Malaysiakini, titled "Dangerous fallacy to think Malaysia's on the road to integrity" on May 6.
It claims Lim had deliberately or indirectly implied that he was involved in criminal activities, someone who is not ethical, immoral, incompetent, and lacked responsibility, knowledge, expertise and other professional ethics to hold the post of AG at the material time.
Apart from this, Apandi claims Lim's remark also implied that he had abused or neglected his duties and responsibilities as the AG, and practised double standard in the execution of his duties and responsibilities, especially as AG at the material time and as an individual in general.
The former government chief legal adviser was appointed as AG in July 2015. He was sacked from office after the Pakatan Harapan government was voted into power.
He claimed that the defamatory words contained in the article are incorrect, a lie, and also a serious libel against him.
"The words in the article when read collectively and/or separately and/or read within the context of the published and published article are not justified at all," he added.
He described the news portal as influential with a huge following, and the content of the article is now known to many people or all of Malaysian society.
Apandi, who is back to practising law, also said the article was published and shared via messaging app WhatsApp, Twitter and other social forums such as Facebook.
He claimed that a letter was sent to Lim on June 13, requesting the senior politician to withdraw the article immediately and apologise.
Apandi, however, received no response from Lim, which has prompted him to file this suit against the latter.
When contacted, counsel M. Visvanathan, who acted for Apandi, told reporters that July 19 has been fixed for case management.