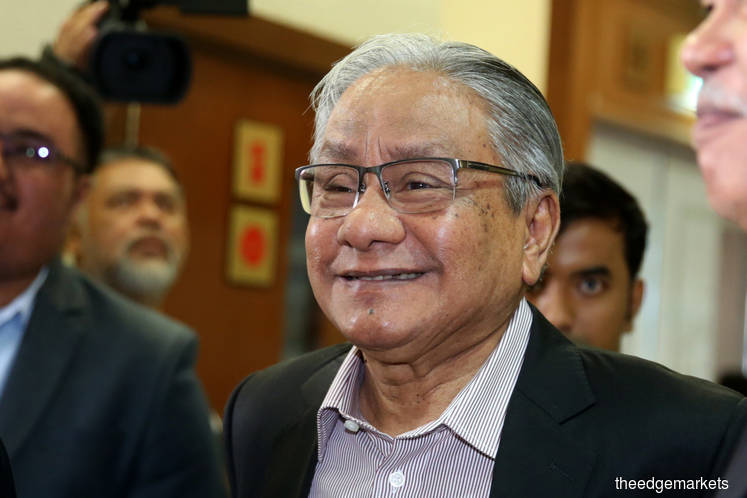 Former Domestic Trade and Consumer Affairs Minister Datuk Hasan Malek Photo by Sam Fong/The Edge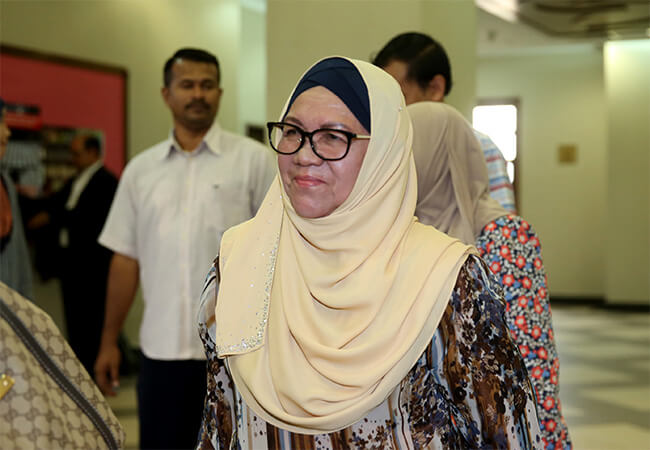 The late Paya Besar MP Abdul Manan Ismail's widow, Datin Seri Rohizah Ahmad Photo by Sam Fong/The Edge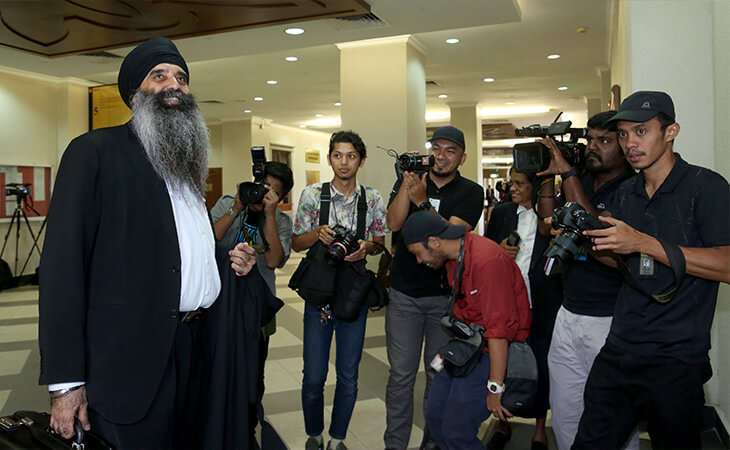 Harcharanjit Singh (far left), lawyer for Umno Sabah Liaison Committee Photo by Sam Fong/The Edge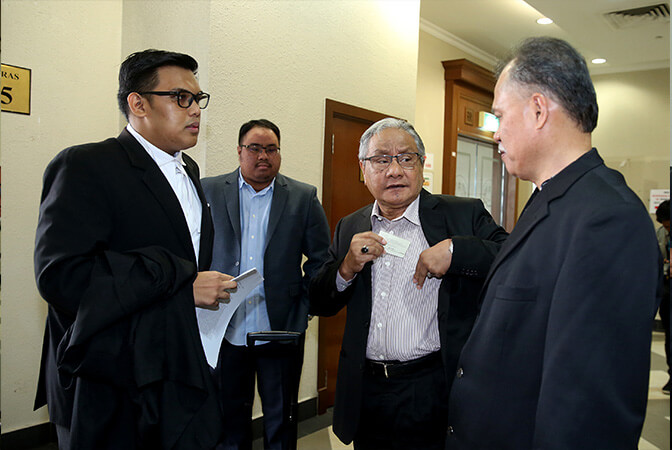 Lawyer Amin Othman (far left) with former Domestic Trade and Consumer Affairs Minister Datuk Hasan Malek Photo by Sam Fong/The Edge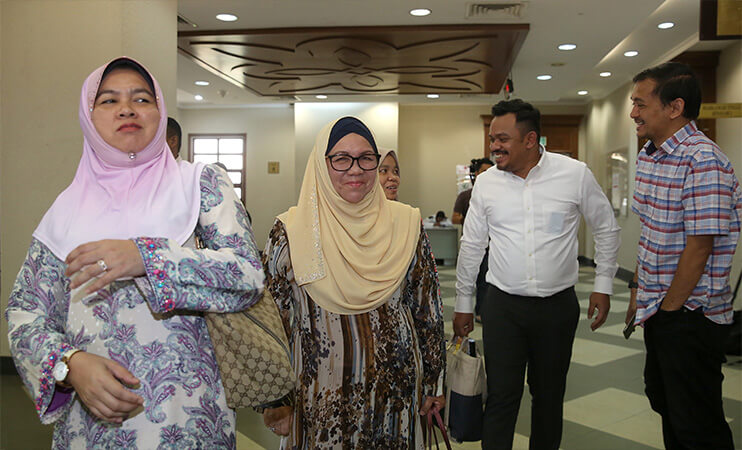 The late Paya Besar MP Abdul Manan Ismail's widow, Datin Seri Rohizah Ahmad (second from left) Photo by Sam Fong/The Edge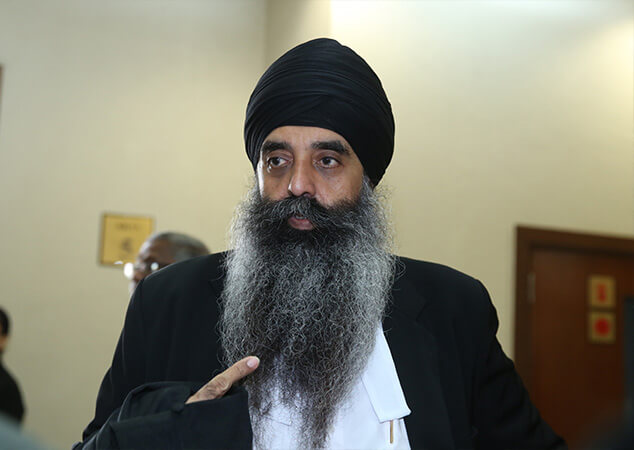 Harcharanjit Singh, lawyer for Umno Sabah Liaison Committee Photo by Sam Fong/The Edge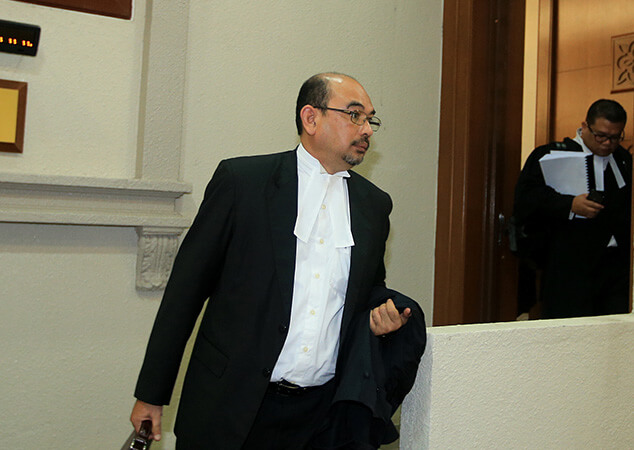 Binsabi Sdn Bhd's lawyer, Mohd Khalil Tajuddin Photo by Sam Fong/The Edge
KUALA LUMPUR (June 25): The High Court has given the prosecution until Aug 25 to publish a notice in the gazette calling upon any third party with interest to contest the RM216 million allegedly linked to 1Malaysia Development Bhd (1MDB) that was seized from seven individuals and entities.
Justice Mohamed Zaini Mazlan made the order to gazette after Deputy Public Prosecutors (DPPs) Kamal Bahrin Omar and Maziah Mahade sought two months from yesterday to publish the notice.
This is the first batch of 41 forfeiture claims brought by the Malaysian Anti-Corruption Commission (MACC) for the purported payments made by former prime minister Datuk Seri Najib Razak in relation to 1MDB after the filing was made earlier this month.
The seven defendants are Umno, Wanita MCA, Umno Sabah liaison committee, the late Paya Besar member of Parliament (MP) Datuk Abdul Manan Ismail; former domestic trade and consumer affairs minister Datuk Hasan Malek, formerly Kuala Pilah MP; and Binsabi Sdn Bhd, which engages in the service industry; and Perano Sdn Bhd, which is involved in finance.
The public prosecutor, through the MACC, is seeking RM212.97 million from Umno, RM1.25 million from Umno Sabah liaison committee, RM300,000 from Wanita MCA, RM337,634.78 from Perano, RM827,250 from Binsabi, RM100,000 from Hasan and RM265,146.16 from Abdul Manan.
Due to Abdul Manan's death, DPP Kamal Bahrin yesterday sought to replace his name with his estate.
Justice Zaini ordered all, with the exception of Abdul Manan's estate, to file their affidavits in reply to the forfeiture notice by July 25, and for the prosecution to reply by Aug 15 as well as for the defendants to reply to the prosecution's affidavit, if any, by Aug 29. The judge also fixed July 29 for case management for all six cases.
The next forfeiture proceedings are scheduled for July 10, 24 and 31.
See also: Respondents can file affidavit against MACC's civil forfeiture suits — Latheefa