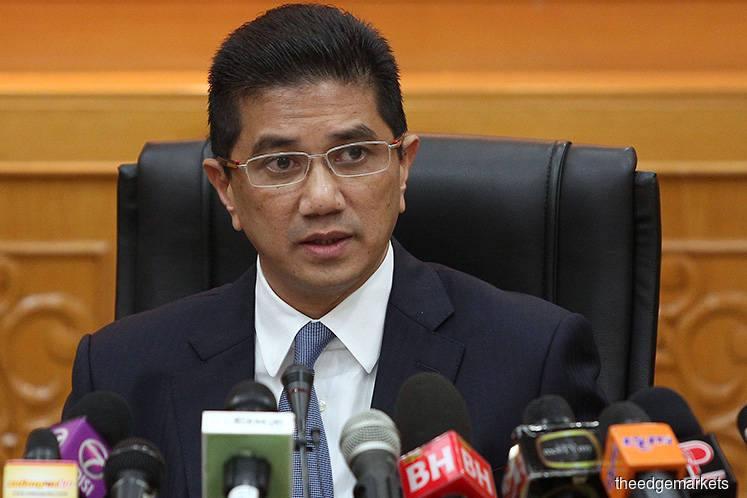 KUALA LUMPUR (Sept 1): Economic Affairs Minister Mohamed Azmin Ali has revealed why the government is scrutinising the Forest City mega project in Johor.
According to Azmin, it seems that free residential units in the development are being offered in exchange for investments in China, reported the Malaysiakini news portal today.
"What happened was the transaction was not done in Johor or Malaysia.
"There is... this special programme where if you invest a certain amount of money in China, you get a free unit in Forest City.
"So, certainly, we cannot allow that," Azmin told the media after the Future of Bumiputeras & the Nation Congress, at the Kuala Lumpur Convention Centre today.
"They pay taxes in China, they do transaction in China, but it doesn't benefit us and our economy in Malaysia…they are planning to bring in 700,000 Chinese from mainland China to own these properties in Forest City," the news portal reported Azmin saying.
Also speaking at the same event was Prime Minister Tun Dr Mahathir Mohamad who said that Putrajaya welcomes foreign direct investments from China, but not for Chinese citizens to buy up land and "control our cities".
"They will buy our land and we will move away from the cities and live at the edge of the forest – if not in the forest itself. This is the picture I foresee," he said.
"What we want is a foreign investment – for them to set up factories and that the workers are Malaysians and not foreigners.
"It is not for them to own big lands and to develop luxurious cities that we cannot afford to live in," The Star reported him saying.