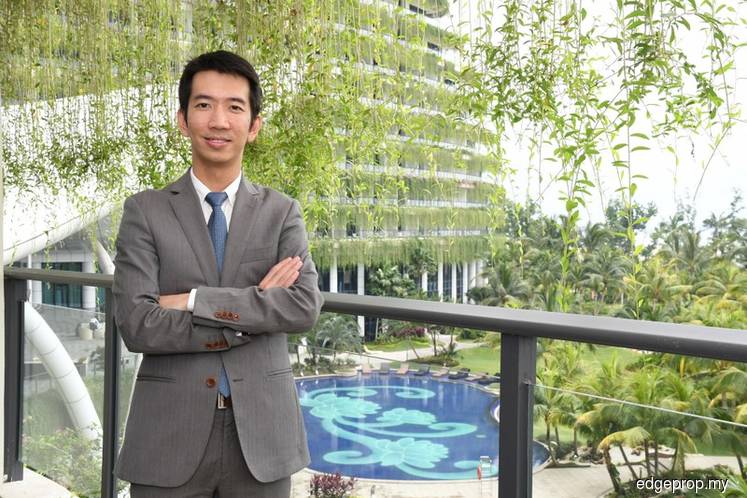 PETALING JAYA (October 8): Within the next three years, Forest City will look into building affordable housing that is tailored to local tastes and needs, said the developer.
The Malaysian Insight (TMI) reports that Forest City's spokesman Ng Zhu Hann said the Housing Ministry had suggested they build products that cater to the tastes and budgets of Malaysians.
"They hope we can come up with products that are custom-made, not only in terms of pricing but also flavour and design.
"Although we cater to the international market, we understand there are certain things that Malaysians particularly favour. For example, (Malaysians) like many rooms instead of common space. They also like landed products versus high-rise products."
The 1,400ha mega-project in Johor, Forest City, is developed by Country Garden Pacificview (CGPV), a joint-venture between Guangdong-based Country Garden Holdings and Esplanade Danga 88 Sdn Bhd.
TMI reports that Country Garden Holdings owns the majority stake of CGPV through Malaysian subsidiaries, while the remaining stake is owned by the Johor government, state ruler Sultan Ibrahim Sultan Iskandar, as well as his associates.
Ng, the director of strategy for CGPV, was quoted as saying that the location of the affordable housing can be based on the recommendation of the government.
"Wherever the government feels is suitable, and wherever there is demand. We will adhere to the government's recommendation, because it knows better than us.
"We do not want to build affordable houses far away where locals cannot even stay… we want to make sure that when we devise any schemes to cater for locals, it must be something that can benefit them directly.
"We want to provide residential enclaves for Malaysians… to enjoy the same thing that our international market is enjoying."  
When asked when Malaysians can expect these affordable homes, Ng said: "In the next 3 years, definitely."
Currently in talks with the federal and Johor state governments, Ng said the developer will use Country Garden's construction technology, and its Integrated Building Systems plant located in Forest City, to build affordable homes.
"We have used it for nine of our blocks (in Forest City)... We now have the capacity and ability to supply and participate in the state and federal government's affordable housing agenda," he said.