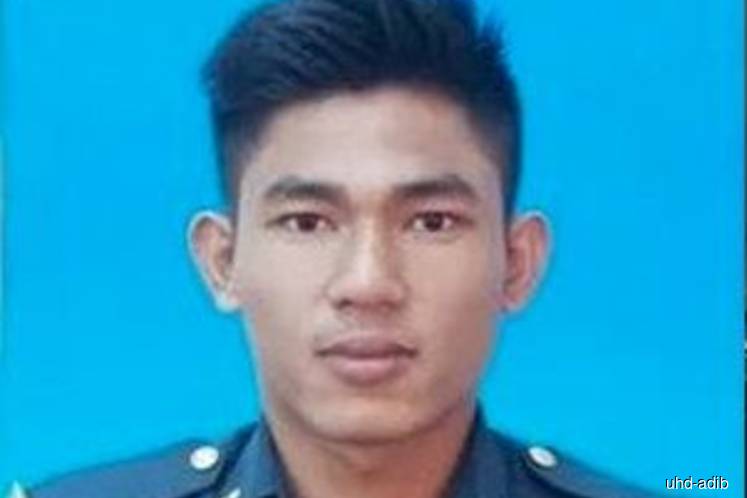 SHAH ALAM (March 28): A Kuala Lumpur Hospital forensic physician today explained to the Coroner's Court the sequence of events which could have caused Muhammad Adib Mohd Kassim to sustain his injuries during the riot at the Seafield Sri Maha Mariamman Temple in USJ 25, Subang Jaya, last November.
Dr Ahmad Hafizam Hasmi, 40, said the chain of events was based on the pattern of injuries, condition of vehicles and reenactment of the scene.
The 24th witness said this in reply to lawyer Syazlin Mansor representing the Ministry of Housing and Local Government (KPKT) and the Fire Department during the 19th day of the inquest into the death of the firefighter.
Syazlin: Can you specifically describe the injuries experienced by the victim based on the injury patterns, condition of vehicles and a reconstruction of the incident?
Dr Ahmad Hafizam: In my opinion, according to the sequence, the horizontal scratch wound on the victim's back was sustained when the victim got out of the EMRS van and as the scene was chaotic his back was scraped against the structure plate of the van.
"The victim then stood with his back facing the truck and when the EMRS van moved all of a sudden, the left door of the van hit him and the impact was on the first to seventh left rib bones," he said.
He added that the impact caused the victim to lunge forward and fall, and his front right chest hit a hard, blunt and broad object.
"The victim then fell with his right knee and left elbow hitting a hard surface, resulting in the scratch marks on the knees and back of elbows," he said.
In reply to another question Dr Ahmad Hafizam said the sequence of events was based on findings during the reenactment of the incident and not on medical evidence.
Muhammad Adib who was a member of the EMRS unit  at the Subang Jaya Fire and Rescue Station, was badly injured during the riots on Nov 27. He died almost a month later at the National Heart Institute.
The proceedings before Coroner Rofiah Mohamad continues tomorrow.