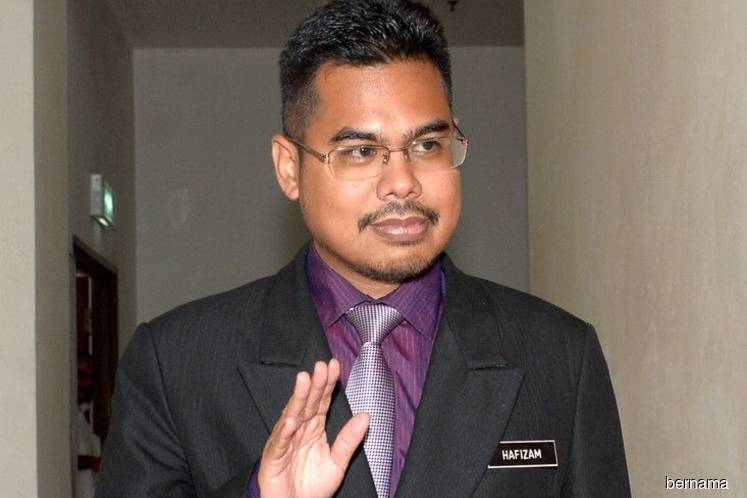 SHAH ALAM (March 26): A forensic physician today expressed his disappointment after he was personally attacked on Facebook over his testimony last week at the inquest of firefighter Muhammad Adib Mohd Kassim.
"In the FB post, I was humiliated and accused of having lied," said Dr Ahmad Hafizam Hasmi, 40, of Kuala Lumpur Hospital, who is the 24th witness to testify in the Coroner's Court here.
He said this in reply to a question from conducting officer Hamdan Hamzah regarding a controversial FB post by the holder of an account in the name of 'Cik Miera' following his statement in court last Friday on the death of the firefighter.
The post read: 'Dear Doc, if could all staff who involved can give a statement, I am the first who will stand up and said that it is not by accident. His (Adib) injury was caused by violence, from few force. We saw the wound, we treat him, we initiated the EMCO (Extracorporeal membrane oxygenation).
"We saw his face, we saw the bruises, all over his body and so many things that I can not even tell here, we are not blind, so do you, (sic).
In his testimony last week, Dr Ahmad said that based on his findings, the injuries sustained by Muhammad Adib were not consistent with an assault.
Dr Ahmad, who has testified over 20 times in court in various cases of death, urged anyone with further information about the firefighter's injuries to come forward with their statements.
Earlier, he concluded that during the clinical examination and post-mortem on Muhammad Adib, no injuries were found consistent with those inflicted by acts of violence.
"My evidence in court is based on my qualifications and forensic science on how Adib may have suffered the injuries, based on probability.
"All injuries found on Adib's body during the clinical examination and post-mortem were documented (written) in the respective reports (of the doctors involved)," he said.
Muhammad Adib, 24, who was on duty with the Subang Jaya Fire & Rescue Station's Emergency Medical Rescue Service (EMRS) unit, was seriously injured during a riot at the Seafield Sri Maha Mariamman Temple in USJ 25, Subang Jaya, on Nov 27 last year. He succumbed to his injuries on Dec 17 at the National Heart Institute (IJN).