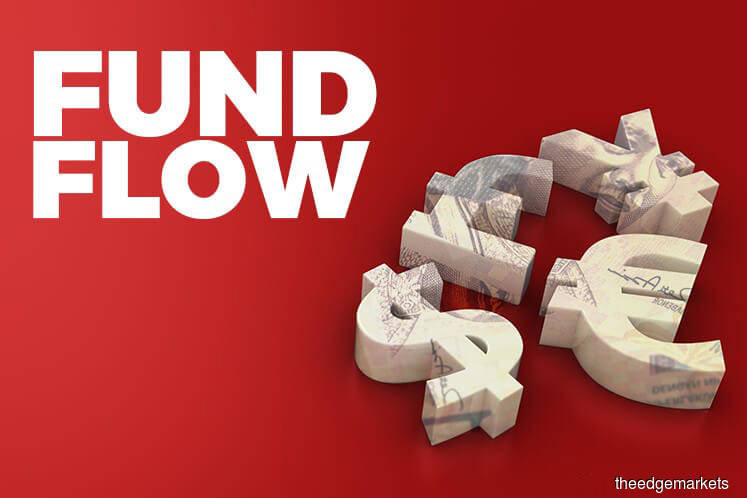 KUALA LUMPUR (July 16): The sale of Malaysian equity by foreign funds narrowed to RM531.8 million last week from RM704.3 million the prior week, according to MIDF Amanah Investment Bank Bhd Research.
In his weekly fund flow report today, MIDF Research's Adam M Rahim said this was the lowest weekly foreign attrition recorded since the week ended May 11 this year.
Adam said foreign net selling levels remained above RM100 million for the first 3 days with Tuesday recording the highest during the week at RM177.4 million net.
"Despite the threats of the U.S to impose tariffs on an additional US$200 billion worth of Chinese imports, the market sentiment in Asia improved on Wednesday, buoyed by overnight gains on Wall Street following PepsiCo's solid quarterly results.
"This then capped the amount of foreign outflows that day which totalled RM112.9 million net.
"It was notable that foreign net outflows declined below RM100 million on Thursday and Friday to a tune of RM52.0 million and RM57.0 million, respectively," he said.
Adam said the slowdown in foreign net selling was mainly due to; (i) the greenlight given by the government for smaller scale LRT 3 projects and (ii) the possibility for a trade negotiation to resume between Washington and Beijing.
He said the FBM KLCI followed suit to close above 1,700 points for the first time since June 20, 2018 on Thursday and settled above that level for the week.
Adam said among the 4 ASEAN markets he monitors, Malaysia's weekly foreign attrition of US$131.9 million net last week was the second largest after Thailand which saw a US$169.5 million net outflow.
"Nevertheless, Malaysia still has the second lowest foreign net outflow in ASEAN worth RM8.06 billion or US$2.01 billion after the Philippines on a year-to-date basis.
"Foreign participation recovered last week as the foreign average daily traded value (ADTV) increased by 41% to hit RM1.33 billion which is a healthy level," he said.
Adam said the participation in the retail market and local institutional funds also picked up steam as their ADTVs advanced above RM1 billion and RM2 billion, respectively.