This article first appeared in The Edge Financial Daily, on April 30, 2018.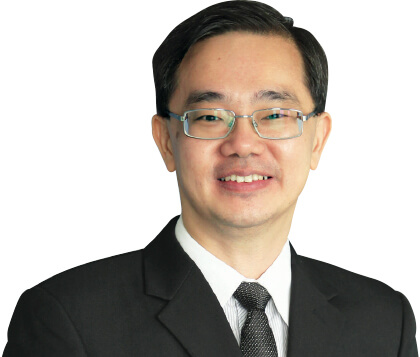 Tan: The local retail sector is witnessing more first-time brands entering Johor, followed by the Klang Valley. The Edge file photo
KUALA LUMPUR: Recent news of a number of retail store closings and their exit from the country have been alarming. But statistics show that the total number of new retailer entrants still outnumber the total number of retail stores that closed.
A total of 71 new retail brands made their maiden foray into Malaysia last year, while another 24 new foreign brands opened their first store in the first quarter of 2018 (1Q18).
And the number is growing, said Retail Group Malaysia (RGM) managing director Tan Hai Hsin.
"There are more foreign brands opening rather than closing ... and as long as the economy is stable, this trend will continue," Tan told The Edge Financial Daily on the sidelines of the Malaysia Retailers Association's (MRA) Retail Conference 2018 last week.
Since January last year, the domestic market saw a staggering number of store closures with brands like True Fitness, GAP, Tous Les Jours, Bubba Gump and more recently, The Loaf. Other closures included Hello Kitty Café, Dazzling Café, Pumpkin Patch and Bulgogi Brothers.
Tan, a retail consultant who works closely with MRA, said however, the local retail sector is witnessing more first-time brands entering Johor, followed by the Klang Valley. He cited Royal Tea from China, Omaya from South Korea, The Alley from Taiwan, and Emack & Bolio's from the US.
Tan said many foreign brands use Singapore as a springboard to Southeast Asia.
"Once they are settled in Singapore, they tend to move into Malaysia. Often, they expand into Johor Baru due to cost and management.
"If they expand into Johor, they do not need to set up a new office because they can manage [the business] from across the causeway," he added. Often, these new brands are also brought in by Johorians.
As for the composition of the 71 new retail brands, Tan said they are from 17 countries. As many as 61 of these brands are from outside Southeast Asia with seven from Europe. The others are North America (seven), Australia (four) and the Middle East (three).
Of the 71 new brands, 62 are in food and beverage and 31 are in the fashion and fashion accessories business. Seventy-five per cent of these new openings were in the Klang Valley, while 15% were in Johor.
The 24 new foreign brands that expanded their retail presence to Malaysia this year came from 13 countries. The highest numbers originated from Singapore and Taiwan. These brands made their way into shopping centres and shops located in the Klang Valley, Johor, Pahang and Seremban.
Examples of new foreign brands in Malaysia included United Nude from the Netherlands, Coldstone, Rebecca Minkoff and Roberto Coin from the US, Off-White from Italy, Burger & Lobster from the UK, and Paul and Café Richards from France.
Meanwhile, Tan pointed to an interesting fact: The number of local retail store closings is higher in Johor than in the Klang Valley.
"Many local cafes opened in Johor Baru, but they closed within a year. This has become a norm in Johor," he said.
"[But] interestingly, new outlets come up quickly to replace the old ones [that closed]. This compared with the Klang Valley where once a café shuts, it is usually difficult to find a replacement due to an oversupply," he said.