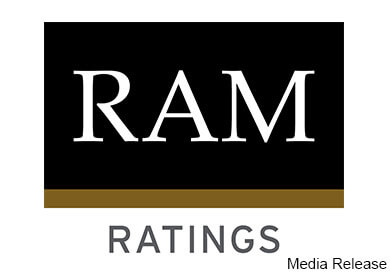 KUALA LUMPUR (April 15): Foreign ownership of government securities registered an increase in value by 4.1% month-on-month in March, said RAM Ratings.
In a press release today, RAM said the rebound has been observed since last December, and has brought the proportion of foreign holdings of government securities to 29%.
"The return of foreign interest had also helped maintain a healthy bid-to-cover ratio for government securities tendered in March," the rating agency said.
Meanwhile, it added, PDS issuance finally picked up pace with RM8.1 billion coming to the market in March, after two lethargic months. The bulk of this originated from financial institutions and the construction sector.
As part of RAM's quarterly review of its monetary and financial forecasts, its expectations vis-à-vis inflation and the RM/USD exchange rate have been revised accordingly this month.
It explained low core inflation in the first quarter of 2015, along with larger–than-expected downward pull of the transport component in the Consumer Price Index (CPI) basket on headline numbers, had brought down its inflation projection to 2.5% for 2015.
"Likewise, the persistent downward pressure on the ringgit and heightened volatility arising from both domestic and external uncertainties, have weighed on our projections.
"In anticipation of further market volatility and the continued normalisation of USD-denominated assets in the near term, we expect the average RM/USD exchange rate to trend lower to 3.70 this year," RAM Ratings said.