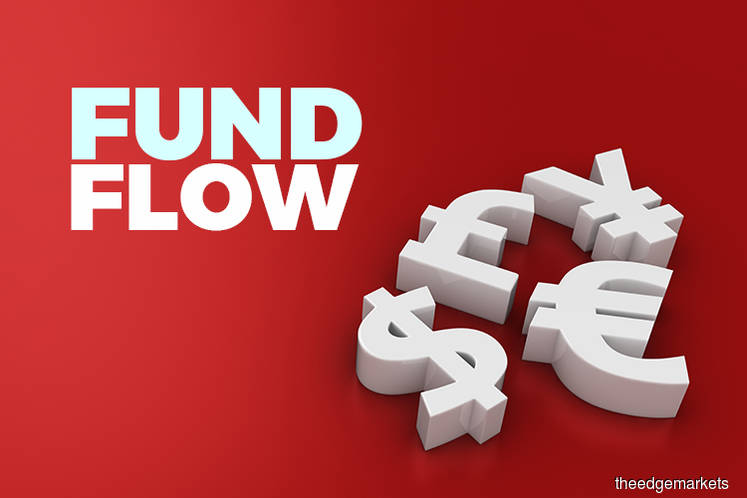 KUALA LUMPUR (Feb 10): International investors disposed of RM327.4 million net of local equities last week, the third weekly foreign net outflow so far in 2020.
In its weekly fund flow report today, MIDF Research said so far in 2020, Malaysia has seen a foreign net outflow of RM465.7 million.
In comparison to the other three Asean markets namely Indonesia, Thailand and the Philippines that the research firm tracks, MIDF Research analyst Adam Mohamed Rahim said Malaysia has the smallest foreign net outflow on a year-to-date basis, after Thailand and the Philippines.
"(In the week ended Feb 7,) investors again mulled the uncertain Wuhan coronavirus outlook and how hard the ailment will strike Asian economies. This led to a foreign net outflow of RM107.2 million on Monday (Feb 3), in conformity with regional peers such as South Korea, Indonesia and the Philippines," he said.
He noted that the level of foreign net selling later slowed down to RM57 million on Tuesday, marking the local bourse's first gain after 10 days of losses.
"Foreign net selling activity, however, gathered momentum on Wednesday to peak during the week at RM205.4 million net. This was despite China's central bank move to inject US$57 billion into its markets to soften the financial blow of the recent virus outbreak.
"The sentiment on Thursday nevertheless improved following China's plan to halve tariffs on US$75 billion of imports from the US. As such, Malaysia saw a foreign net inflow of RM84.5 million net on Thursday which snapped the seven-day foreign net selling streak," he added.
The foreign net inflow was, however, short-lived as Friday saw foreign funds disposing RM42.5 million net, booking profits after the rally on Thursday and also due to receding concerns over the Wuhan coronavirus.
In terms of participation, Adam said the average daily traded value (ADTV) of foreign investors increased by 18% during the week to remain at a healthy level of above RM1 billion. "Other investor groups such as retailers and local institutional funds experienced a drop in their weekly ADTV."
Regionally, Adam said fears from the coronavirus subsided last week, enough to bring foreign funds back to Asia.
"Based on the provisional aggregate data for the seven Asian exchanges that we track, investors classified as "foreign" mopped up US$1.02 billion net last week compared to the US$4.11 billion offloaded in the week before," he added.