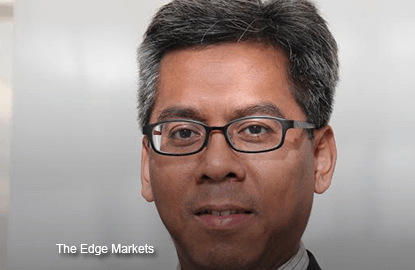 KUALA LUMPUR (Aug 3): Foreign money outflow from Bursa-listed companies continued unabated last week, with net sale increasing to RM845 million from RM830.1 million a week earlier, according to MIDF Research. In his weekly fund flow report today, MIDF Research head Zulkifli Hamzah said foreign investors had now been net sellers on Bursa for fourteen consecutive weeks, the longest stretch of back-to-back weekly selldown since the 2008 Financial Crisis.
He said foreign selling was heavy on Monday-Wednesday, with daily net sale exceeding RM200 million, but less than RM300 million.
"That made it 26 times that the daily threshold had been exceeded this year.
"For the entire 2014, there were 23 days during which net sale surpassed RM200 million.
"We note, however, that foreign investors were net  buyers on Friday, mopping up RM132 million net, the first purchase in 12 trading days. However, it is too early to assume that the trend in money flow is reversing," he said.
 
Zulkifli said that for July, the cumulative net foreign outflow was RM2.81 billion, compared with the RM3.2 billion deficit in June.
 
He said that for 2015, last week's selldown increased the cumulative net foreign outflow to RM11.7 billion, significantly surpassing the RM6.9 billion outflow for the entire 2014.
 
"Foreign participation rate increased to an almost "high" level.
 
"Daily gross volume averaged RM966 million last week, the highest in six weeks. It surged to RM1.25 billion on Friday, the highest in 29 trading days," he said.
 
Zulkifli said local institutions mopped up RM938.4 million in the open market last week, but participation rate remained below RM2 billion at RM1.96 billion.
 
He said retailers took profit on small-cap stocks last week, offloading RM93.4 million net, on active participation, adding that average daily gross trade rose for the second consecutive week to RM821 million, the highest in 14 weeks.