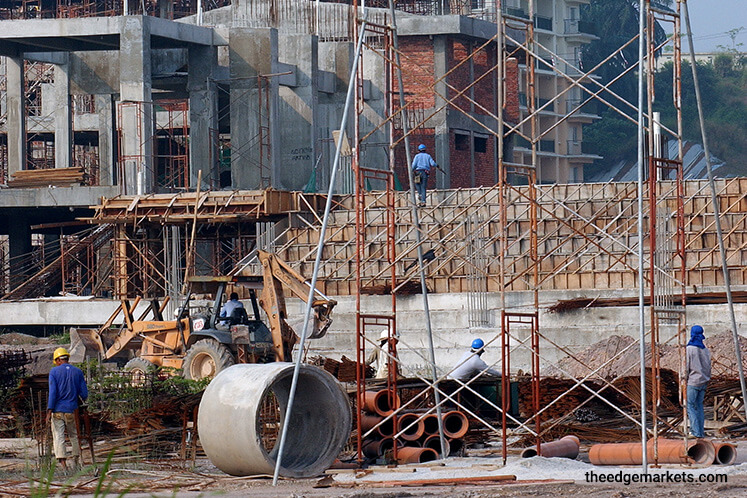 KUALA LUMPUR (April 25): The dependency on foreign labour is reflected in the increased number of migrant workers in the country which has surpassed the Indian population in Malaysia last year and is expected to surpass the Chinese population by 2034, according to Chua Choon Hwa, undersecretary of the Ministry of Women, Family and Community Development.
He said based on data from the Department of Statistics Malaysia and the National Labour Survey 2014, the migrant population has already surpassed the Indian population last year by 3.1 million to 2.1 million.
"In 2034, the migrant population would have overtaken the number of Chinese by 7.5 million to 7.4 million. According to the projection, migrant population would make up 24.2% of Malaysia's population by 2040," he said at a forum on "Malaysia's Population in 2050: What Does This Mean Socio-Economically?", which was organised by the Institute of Strategic and International Studies, Malaysia today.
"It's (foreign labour issue) definitely something we have to think about… how do we adjust the labour market so that our local workforce would be fully utilised," he added.
According to Chua, only five out of 100 migrants are holding skilled jobs while nine out of 20 migrants are holding labour intensive jobs.
Chua also pointed to female labour participation rate as another area where the country needs to improve.
"In 2015, there's about 54.1% of female labour participation and (it) is expected to grow to 59% by 2020. There is a need to provide the support for working mothers, which includes childcare centre at workplace, flexible working hours and ease (of) taking leave to care for sick child," he said.
He added that female participation in the labour force is not only beneficial for the economy, but also for their social well-being as it gives women the freedom, independence and the financial support for a household.