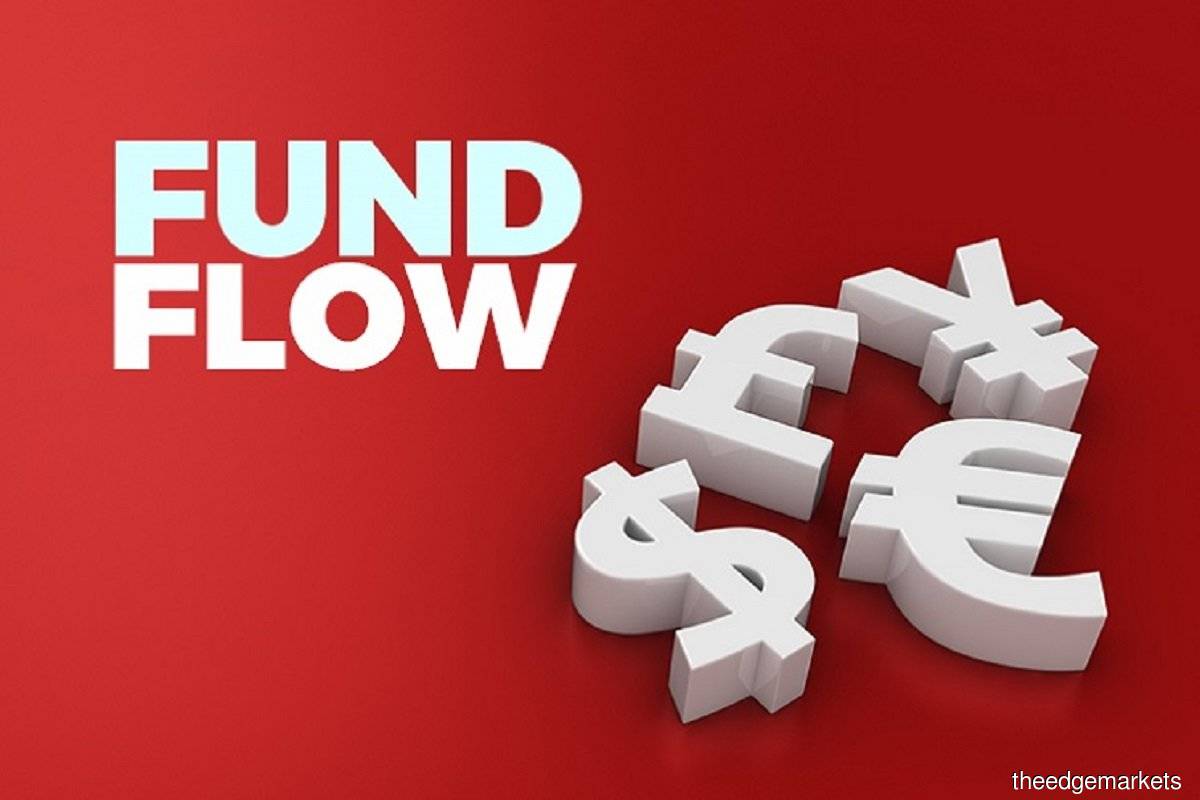 KUALA LUMPUR (Nov 29): Foreign investors turned net sellers last week and disposed of RM163.64 million Malaysian equities — from an inflow of RM66.61 million the prior week.
In its weekly fund flow report, MIDF Research's Shahira Rahim said this was the first week of an outflow after seven weeks of a net inflow by foreign investors.
She said as the market reopened last Monday (Nov 22), local institutions and retailers were net buyers, amounting to RM37.33 million and RM45.11 million respectively.
"Meanwhile, foreign investors were net sellers to the tune of RM82.44 million.
"Foreign investors were net sellers every day of the week. The largest foreign outflow was recorded last Monday to the tune of RM82.44 million," she said.
Shahira said retailers were net buyers every day for the week except last Friday.
"The largest net buying by retailers was recorded last Monday (RM45.11 million), while the only net selling was to the tune of RM7.72 million.
"For the week, retailers net bought RM109.5 million worth of equities on Bursa Malaysia," she said.
Meanwhile, Shahira added that local institutions recorded cumulative weekly net selling to the tune of RM54.16 million.
She said local institutions were net sellers for the majority of the week except last Monday and Friday.
She said the largest net selling last Thursday was to the tune of RM16.3 million, while the largest net inflow last Friday amounted to RM50.49 million.
"Since the beginning of 2021, cumulatively, retailers were the only net buyers of our equity market to the tune of RM11.7 billion.
"Local institutions and foreign investors were net sellers to the tune of RM9.85 billion and RM1.85 billion respectively," she added.  
Shahira said in terms of participation, retail investors, local institutions and foreign investors recorded weekly movements of -14.03%, -9.83% and -11.32% respectively in average daily trade value.
Commenting on international markets, Shahira said equity markets worldwide were in the red last week on the back of worries over the new Covid-19 variant.
Meanwhile, she said the FBM KLCI dropped further by 0.87%.
"The weaker performance of the local bourse was probably influenced by concerns over Malaysia's inflation outlook as the headline Consumer Price Index inflation accelerated to 2.9% year-on-year in October 2021.
"US factory activities improved marginally in November 2021 as the IHS Markit Manufacturing Purchasing Managers' Index climbed to 59.1 (October 2021: 58.4), the first increase after three months of moderation.
"The slight rise was underpinned by a robust expansion in new orders and the output sub-index," she said.