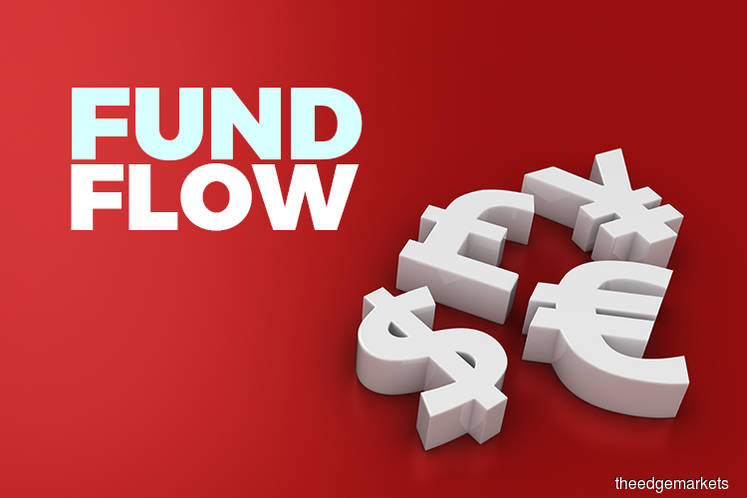 KUALA LUMPUR (Feb 17): Foreign investors have so far sold off RM256.9 million Malaysian equities in February, says MIDF Amanah Investment Bank Bhd Research.
However, it said international investors mopped up RM70.3 million net of local equities on Bursa Malaysia last week, recovering from an outflow of RM327.5 million in the prior week.
In his weekly fund flow report today, MIDF Research's Adam M Rahim said in the beginning of last week, Bursa saw a foreign net outflow of RM93 million net on Monday, which pulled the local bourse down by 0.8%.
He said offshore investors weighed on how fast China can resume factory operations in light of the rising death toll from the Covid-19 outbreak.
"The level of foreign net selling later dropped to just RM15.0 million on Tuesday after the S&P500 and Nasdaq Composite index climbed to a record high [on] stronger-than-expected corporate earnings and employment data.
"Tables were turned on Wednesday as offshore investors snapped up RM144.3 million net of local equities, the largest in a day since in more than a month," he said. 
Adam said the foreign net inflow came amidst speculation that the spread of the Covid-19 will slow, offsetting the news of Malaysia's 2019 gross domestic product growth being the lowest since the global financial crisis.
"Foreign net buying continued on Thursday but at a slower momentum of RM44.2 million. 
"The smaller foreign net inflow was partly attributable to the surge in new Covid-19 cases in China after the method for counting infections was revised," he said.
Adam said the foreign net buying was shortlived as foreign investors sold RM10.2 million net on Friday amidst jitters from the increasing number of Covid-19 cases which may derail global economic growth.
He said the month of February has so far seen a foreign net outflow of RM256.9 million. 
"Meanwhile the foreign net outflow from Malaysia on a year-to-date basis stands at RM395.2 million, the smallest amongst the seven Asian markets under MIDF Research's coverage.
He said in terms of participation, the average daily traded value (ADTV) of foreign investors declined the most by 16.2% for the week but still remained at a healthy level of above RM1 billion.