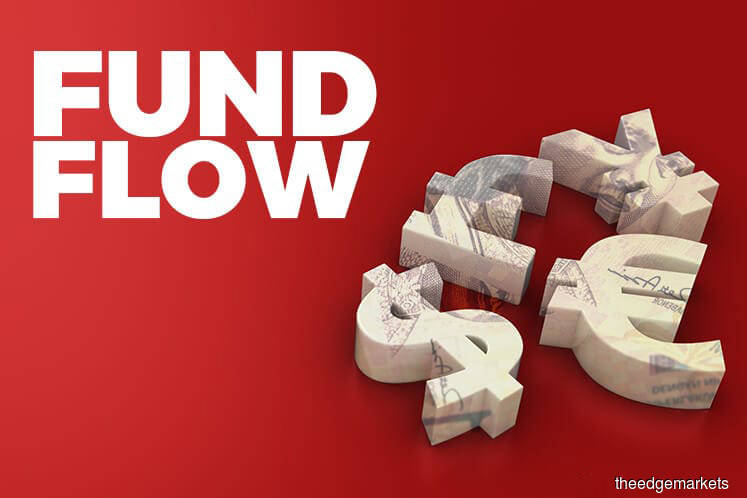 KUALA LUMPUR (May 21): Foreign investors dumped some RM2.48 billion local equities last week in the aftermath of the 14th general election (GE14), compared to an outflow of RM504.8 million in the prior week, according to MIDF Amanah Investment Bank Bhd Research.
In his weekly fund flow report today, MIDF Research's Adam M Rahim said this was the heaviest weekly foreign selldown in Malaysia since the week ended Aug 23, 2013 which saw a net outflow of RM2.90 billion.
He said foreign investors have been net sellers for 10-straight trading days as of last Friday.
"The first trading day after GE14 saw a net outflow of RM682.6 million net.
"Nevertheless, the trading value on Bursa was the highest ever recorded on the same day at RM7.30 billion. Foreign selling on Tuesday then swelled to RM837.3 million net, the largest in a day since early February 2018.
"On Wednesday, foreign outflows tapered to RM320.7 million as investors cheered the post-GE14 reforms which included the reduction of GST to 0% effective from June 1 in addition to the pardon granted to jailed former Deputy PM Datuk Seri Anwar Ibrahim," he said.
Adam said the FBM KLCI followed suit to settle 0.54% higher at an eight-day trading high of 1,858 points as buying activity by retailers and local funds continued amid renewed optimism.
He said foreign investors continued selling on Thursday and Friday to a tune of RM384.4 million net and RM251.2 million net as the surge in U.S treasury yields during the week crept into minds of investors.
He said due to the intense selling pressure, the cumulative net inflow into Malaysia so far this year has been substantially reduced to RM40.2 million from RM2.52 billion before GE14.
"We are cautiously optimistic that this cumulative figure may gradually pick up as more political clarity comes into picture.
"Despite recording the largestweekly outflow among the 4 ASEAN markets we monitor last week, Malaysia is still the major beneficiary of foreign inflows," he said.
Adam said foreign participation remains strong as the foreign average daily trade value(ADTV) soared by almost 100% to RM2.39 billion, the highest in 24 weeks.
He said that similarly, participation in the retail and institutional market was robust as their ADTVs reached a level not seen 18 weeks.