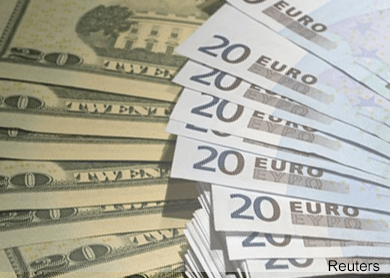 KUALA LUMPUR (April 27): The gradual built-up of Malaysian equity portfolio by foreign investors continued for the sixth consecutive week, with a total of RM163.3 million being mopped up last week, according to MIDF Research.
In his weekly fund flow report today, MIDF Research head Zulkifli Hamzah said the net foreign accumulation was the lowest in the six weeks.
He said the flow of fund was erratic, with foreigners buying heavily on Tuesday, only to sell the following two days.
Zulkifli said that in April, until last Friday, foreign investors had bought a cumulative RM733.7 million worth of equity in the open market on Bursa.
He said that in March they offloaded RM539.9 million net.
Zulkifli said that for 2015, last week's purchase reduced further the cumulative net foreign outflow to RM2.62 billion.
He added that in comparison, the cumulative foreign outflow for the entire 2014 was RM6.93 billion.
He said the foreign presence on Bursa eased suddenly last week.
Zulkifli said that participation rate of foreign investors fell 16% to its third lowest this year.
He said the daily average gross purchase and sale was only RM878 million.
"It is apparent that the actions had been in the other markets in Asia.
"Local institutions took advantage of foreign buying to sell RM66.9 million net last week. Participation rate eased to RM2.27 billion average daily, but was still at an elevated level nevertheless. Local institutions have absorbed RM3.65 billion net so far this year. In 2014, they mopped up RM8.18 billion net," he said.
Zulkifli said that retailers remained on the selling mode for the sixth consecutive week.
He said the amount sold eased to RM96.4 million, the lowest in four weeks.
"Retailers have sold a cumulative RM1.0 billion net so far this year. Indeed the retail players had been net sellers in the last four years, indicating the weak state of the Malaysian retail market currently.
"Interestingly, retail participation rate rose to its highest this year, with average daily trade at RM1.0 billion," he said.
Commenting on the region, Zulkifli said global equity prices rebounded last week from a potentially damaging selloff the week before.
He said the contagion effect on Asia following the rout on Wall Street the preceding Friday, was contained.
Meanwhile, he said equity prices in the U.S rebounded on Monday. The S&P500 and the technology benchmark Nasdaq Composite indices closed at new records on Friday.
"After three weeks of moderate movement, there was a spike in global money flow to Asia last week.
"This was caused by huge liquidity flow to the technology-heavy markets of Taiwan and Korea, combined with lumpy capital payment resulting from cross-border M&As in Emerging Markets.
"Taiwan pulled in a massive US$2.6 billion last week, clearly on euphoric sentiment over technology stocks such as TSMC," he said.