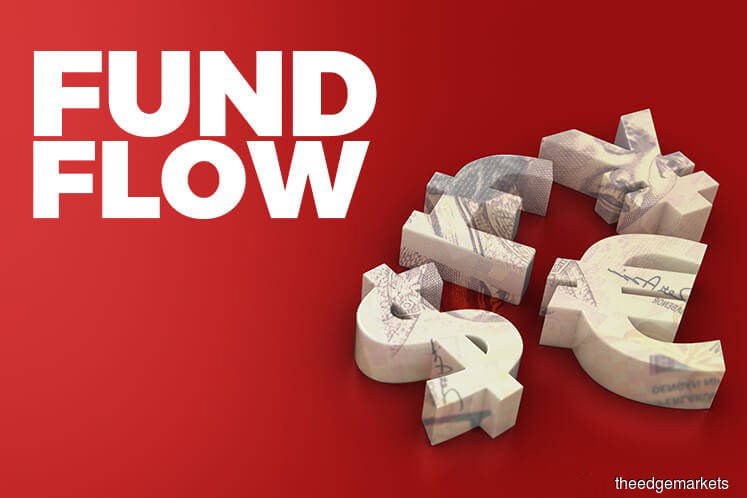 KUALA LUMPUR (Jan 8): The acquisition of Malaysian equity by foreign funds surged to RM915.1 million in the first week of 2018, up from RM165.1 million the prior week, according to MIDF Amanah Investment Bank Bhd Research.
In his weekly fund flow report today, MIDF Research's Adam M Rahim said it was the biggest weekly net inflow recorded since March 2017.
He said that last week, foreign investors were net buyers on all four trading days, extending the buying binge to nine trading days from Dec 22 to Jan 5.
"The last time the daily buying streak was longer than this was during the period from April 20, 2017 to May 15, 2017 which was 16 days.
"Foreign buying peaked on Thursday as foreign investors snapped up RM316.1 million net, a level not reached since April 28, 2017," he said.
Adam said the heavy foreign buying on Thursday coincided with Bursa closing above the 1,800 level for the first time in more than 2.5 years which was led by gains in Sime Darby Berhad that surged 11.2%.
He added that Bullish Brent crude oil price also played a part in sustaining the optimism on Bursa's Thursday rally.
"On Friday, the FBM KLCI continued its ascent to end the week at 1,818 points despite some tapering in foreign funds inflow to RM130.1 million net as risk-on sentiment was boosted by Malaysia's exports which grew by 14.4% year-on-year in November 2017, highest export value ever recorded for a particular month.
"As we look at the foreign participation, foreign investors appear really active as they have returned back from the year-end holiday," he said.
Adam said the foreign average daily trade value (ADTV) was up by a staggering 127% at RM1.26 billion compared to RM556 million recorded in the final week of 2018.
He said the retail market was also vibrant as the retail ADTV increased by 62% from RM1.2 billion in the preceding week to RM1.9 billion last week.