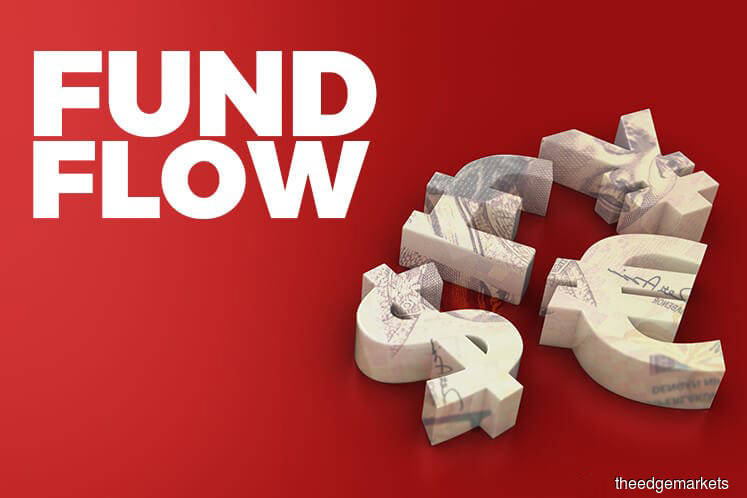 KUALA LUMPUR (April 9): International funds acquired RM328 million of Malaysian equity last week, offsetting the RM301.3 million net disposed in the prior week, according to MIDF Amanah Investment Bank Bhd Research.
In his weekly fund flow report today, MIDF Research's Adam M Rahim said the first day of 2Q18 started off with an attrition worth RM40.6 million net on Monday, as investors were cautious regarding the timing of Malaysia's 14th General Election (GE14).
He said the level of foreign attrition later peaked on Wednesday at US$90.1 million net, as investors digested China's move to impose a tariff of 25% on US$50 billion worth of U.S products.
Adam said Southeast Asian markets, including Malaysia and its peers, were badly hit on Wednesday, as all three posted daily losses of more than 1.0%.
"Nonetheless, foreign investors made their way back to Bursa on the next day, acquiring RM158.9 million net of local equities, amid news of possible talks between the U.S and China regarding trade.
"It is noteworthy that foreign investors still entered Malaysia at a higher pace of RM212 million net on Friday, despite threats by President Trump to slap US$100 billion in additional tariffs on China," he said.
Adam explained that the upbeat momentum was probably buoyed by the GE14 that has come in sight, after the announcement that parliament will be dissolved on Saturday.
"We note that Malaysia was the only beneficiary of inflows last week among four ASEAN markets we track.
"On a year-to-date basis, foreigners have so far accumulated RM2.53 billion net of local equities," he said.
Adam went on to say that out of the 14 weeks that have passed in 2018, only three experienced net outflows.
He said foreign participation improved a bit as the foreign average daily trade value (ADTV) increased by 13% to settle above the RM1 billion mark.
"The retail market too was vibrant, with the ADTV also increasing by 13% to RM953 million," he said.