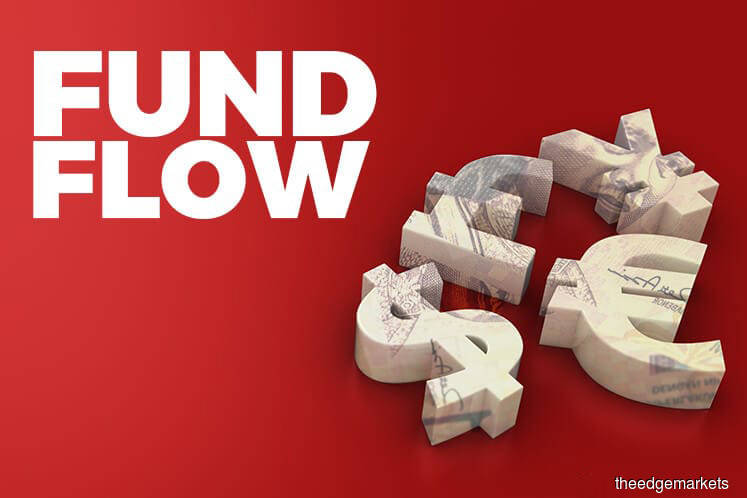 KUALA LUMPUR (Sept 18): International funds bought a paltry RM2.6 million on local equties last week, compared the selldown of RM663.4 million the prior week, according to MIDF Amanah Investment Bank Bhd Research.
In his weekly fund flow report today, MIDF Research's Adam M Rahim said the RM2.6 million was the smallest weekly foreign net inflow recorded so far this year.
He said on the regional front, Malaysia bucked the trend, being the only country to attract inflows last week amongst the 4 ASEAN markets he monitors.
Adam said foreign funds heavily withdrew from Bursa on Wednesday at RM349.8 million net as markets reopened after the long weekend, dragging the local bourse to 1,785 points, the lowest close in 18 trading days.
"We note that Wednesday's selloff was in conformity with other peers as investors were jittered by China seeking permission from the WTO to impose trade sanctions on the U.S.
"Nonetheless, the five-day selling streak on Bursa was snapped on Thursday as offshore funds bought RM174.4 million net of local equities, the highest in 22 trading days amidst Washington's plans to reignite trade negotiations with China," he said.
Adam said foreign net buying then inched higher to RM177.7 million net on Friday as investors tracked gains from Wall Street's tech rally overnight which pushed the S&P500 index to its fourth consecutive day of gains amidst the release of Apple's new products.
He said the ringgit also appreciated by 0.15% to its strongest level since Sept 3, which led to its first weekly gain in 12 weeks.
Adam said as of last Friday, the year-to-date outflow from Bursa stood at RM9.25 billion, approximately offsetting slightly more than 90% of the total foreign net inflow seen in 2017.
He said notwithstanding this, Malaysia still retains its position as the nation with the second lowest foreign outflow amongst the four ASEAN markets he monitors.
"Despite the short week, the weekly average daily traded value (ADTV) amongst retail investors, local institutions and foreign investors increased.
"The ADTV of foreign investors rose the most during the week by 41.6% to RM1.6 billion, marking its tenth consecutive week of being above RM1 billion," he said.