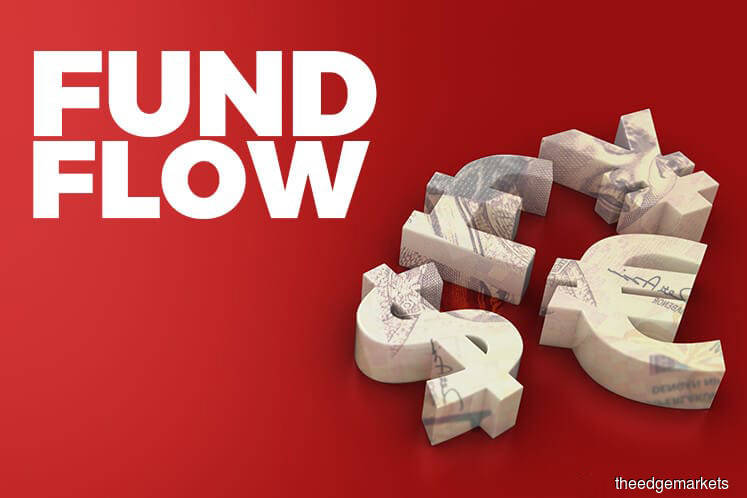 KUALA LUMPUR (Jan 2): Foreign funds acquired some RM10.33 billion of Malaysian equity last year, according to MIDF Amanah Investment Bank Bhd Research.
In his weekly fund flow report today, MIDF Research's Adam M Rahim said the RM10.33 billion, equivalent to US$2.36 billion, offset some 35% of total outflows from 2014 to 2016.
He said the US$2.36 billion inflow was the highest among the four South East Asian markets that MIDF Research tracks. 
"This was the first annual net inflow recorded since the election year of 2013 and the biggest since 2012 which experienced an inflow of US$4.75 billion net. 
"Foreign funds were rather aggressive buyers in 2017, where Bursa recorded a net injection in 35 out of 52 weeks of trading during the year," he said. 
Adam said from early February to June 2017, foreign funds were net buyers for 18 straight weeks, the longest buying streak recorded since 2013 which had 21 weeks. 
He said the most outstanding day was on March 17, when foreign investors loaded up RM816.1 million net, coinciding with FBM KLCI closing above the 1,740 level for the first time since June 2015, resulting in a monthly inflow of RM4.37 billion net for March 2017, amid election rumours. 
However, from August to November 2017, Adam said foreigners retreated from Bursa as they dumped RM1.22 billion net during that period, due to the escalating tensions in the Korean peninsula.
Interestingly, the significant progress made for the U.S tax overhaul plan saw foreign funds making a comeback in December 2017 as they acquired RM959.9 million net.
"After the heavy buying in 2017, we opine that inflows would continue in 2018, especially after the 14th General Election, as investors favour certainty in the market. 
"Meanwhile, we also note that other external factors such as foreign investors' views on external monetary policies could prompt outflow of cheap money used by investors to enter emerging markets. 
"However, we reckon that the impact on the latter is expected to be minimal," Adam said.