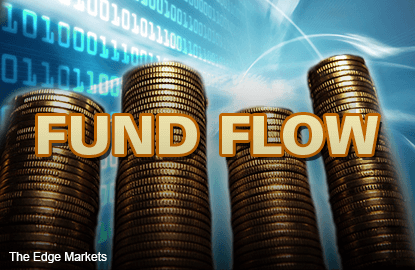 KUALA LUMPUR (March 6): The intensity of foreign buying on Bursa Malaysia eased somewhat for the week ended March 3, with foreign investors buying RM121.1 million, compared with RM198.0 million, the week before, according to MIDF Research.
In its weekly fund flow report today, the MIDF Strategy team said February was a surplus month, as foreigners mopped up RM955.5 million net.
It said this was more than double the RM418.8 million net inflow in January.
The team said that March started on an auspicious note with a net foreign aggregate inflow for the first three days amounted to RM49.5 million.
"There was heavy buying recorded on Thursday, with a net inflow that exceeded RM200 million for the third time this year.
"In contrast, regional peers such as Thailand and Philippines experienced foreign net outflow last week," it said.
 
MIDF Research said foreign traders are currently in active trading mode.
 
"We note that foreign participation rate surged by 46% to an elevated level of RM1.2 billion last week.
 
"This was the second time the foreign average daily trading volume (ADTV) breached the RM1 billion mark," it said.
 
The research team said the retail market remained relatively healthy, although retailers were net sellers to the tune of RM154 million last week.
 
It said retail participation is relatively high, as the weekly ADTV rose near to the RM1 billion mark.
 
It was the highest ADTV so far this year, it said.