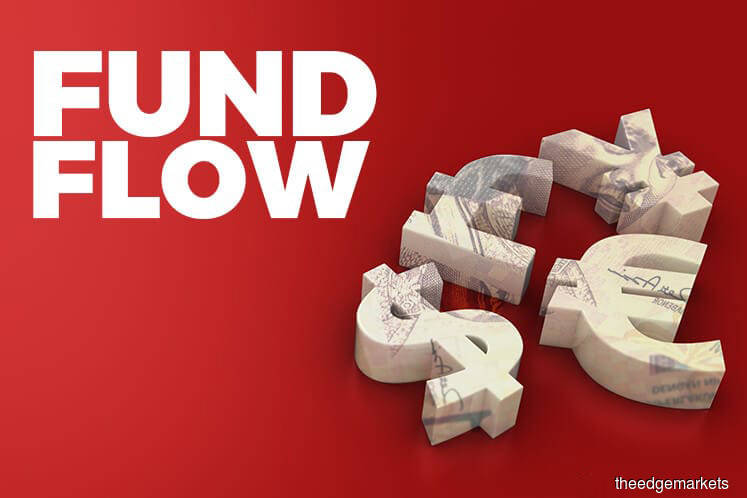 KUALA LUMPUR (Dec 23): Bursa Malaysia saw a modest comeback from international funds last week after investors bought RM72.9 million worth of local equities, breaking the six-week streak of foreign net selling, MIDF said in a fund flow report today.
Recapping the week, MIDF said Bursa initially started the week poorly as foreign investors sold RM85 million net on Monday, coinciding with a 0.1% decline in the local bourse to 1,569.4 points over fresh concerns on the US-China phase one trade deal.
Foreign net selling was gradually pared down throughout the week as more news on the trade deal came through, but the RM113.6 million inflow on Wednesday was interrupted by investors disposing of nearly a quarter of that amount the next day.
"Notwithstanding this, international funds picked up RM130.7 million net of local equities on Friday, the largest foreign net buying in a day since the middle of November this year, lifting the FBM KLCI above 1,600 points for the first time in nearly a month. The heavy foreign net inflow was partially supported by the year-end window-dressing activities," said MIDF.
With less than two weeks before December ends, MIDF noted that the month has so far seen a foreign net outflow of RM1.13 billion.
"Meanwhile the year-to-date foreign net outflow from Malaysia as of last Friday has reached RM11.06 billion, constituting 94.6% of last year's total foreign net outflow of RM11.69 billion.
"In terms of participation, foreign investors saw the sharpest increase in average daily traded value (ADTV) amongst the other investor groups, gaining 17.7% to reach RM1.027 billion," it said.