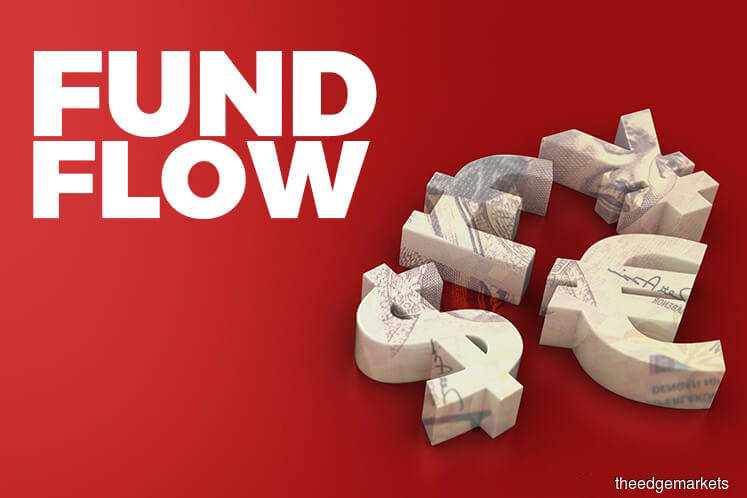 KUALA LUMPUR (Feb 26): Global investors acquired some RM190.9 million of Malaysian equity last week, from a paltry RM4.5 million the prior week, according to MIDF Amanah Investment Bank Bhd Research.
In his weekly fund flow report today, MIDF Research's Adam M Rahim said foreign buying occurred on three out of five trading days last week.
"Monday recorded the highest daily inflow in 10 trading days, amounting to RM164.3 million net, pushing the FBM KLCI by 1.04% to 1,857 points.
"We reckon that foreign investors were pumped up to start the first day of trading for the Year of the Dog as there were ready-to-track gains from Wall Street in the preceding week.
"Foreigners continued buying on Tuesday but at a measurable pace of RM31.8 million net amid a lack of fresh catalysts as US markets were closed overnight on Monday," he said.
However, Adam said Wall Street's slump on Wednesday, spurred by minutes of the Federal Reserve's January meeting indicating the need to raise rates, caused a pullback in Asian markets including Malaysia on Thursday.
"Hence, it was no surprise that foreign investors sold US$30.8 million net that day.
"Interestingly, the FBM KLCI's 0.17% decline on Thursday was not as bad as other SEA (South East Asian) peers," he said.
Adam said the FBM KLCI rebounded to end the week at 1,862 points supported by foreign buying totalling to RM48.5 million net.
"We note that sentiment was uplifted on Friday after Public Bank's shares hit a record high of RM22.90 following its positive FY17 results released the day before.
"So far in 2018, foreign investors have accumulated RM2.1 billion net of local equities, a stark contrast from the RM1.3 billion bought in the same period of 2017," he said.
Adam said it is noteworthy that foreigners remain active as the foreign average daily trading value (ADTV) has been above RM1 billion for eight straight weeks.
He said the retail ADTV meanwhile recovered, increasing by 53% for the week to RM1 billion from RM663 million.