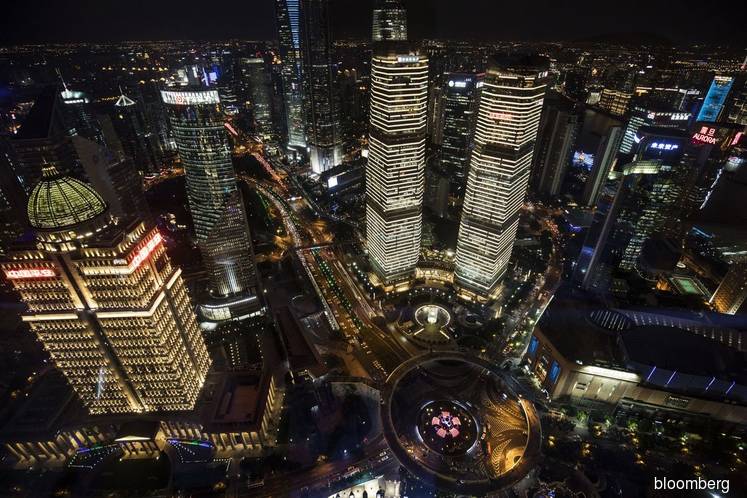 HONG KONG/SHANGHAI/BEIJING (Nov 9): Foreign investors are increasing their presence in China's distressed debt market and the timing for them couldn't be better, as tight funding conditions onshore keep local buyers at bay.
International buyers purchased at least 12 non-performing loan portfolios this year, up from nine last year, according to a report by PricewaterhouseCoopers. Special situation funds from Oaktree Capital Group LLC and Bain Capital Credit have boosted activities in sourcing deals, while DAC Financial Management, a foreign-owned NPL service provider in China, counts this quarter as one of the busiest it has had.
Driven by a slowing economy and regulatory push for banks to recognize bad loans, distressed debt piled up in China to US$1.4 trillion as of June 30, the biggest in the world, according to PwC estimates. A government clampdown on making risky bets in financial markets has choked funding for local players, creating a perfect backdrop for foreign investors to increase their footprint.
"We have been fielding many calls from foreign investors looking for assistance with sourcing and servicing," said Phil Groves, president and founder of DAC Financial Management. "This will be our busiest fourth quarter in many years."
With attractive pricing and more supply coming to the market, most foreign investors are upbeat on investing prospects for the coming year. Bain Capital Credit (Asia) LLC, for instance, plans to expand the size of its team on the mainland and spending more time marketing and meeting local asset management companies, which typically sell NPLs, said Kei Chua, managing director at the firm, in an interview.
Oaktree is the most active investor in China's bad debt, it has secured six NPL portfolios in the country since 2015, leading a deal league table maintained by PwC. The Los Angeles-based company declined to comment. The world's biggest distressed-debt manager acquired 2.4 billion yuan (US$346 million) of soured loans from the eastern province of Jiangsu, people familiar with the matter said in September.
Foreign buyers started to dominate China's NPL market by investment amount from late last year, and now account for at least 70% of the total market share, according to Wu Yonghui, director at the Guangzhou unit of Suiyong Rongxin Asset Management Co.
Sliding demand from local investors has pushed down overall pricing on NPLs this year, particularly in China's less developed areas, said Zheng Hualing, president at DCL Investments, a local alternative asset management firm.
For example, prices on NPL portfolios in coastal province of Shandong have broadly dropped to 20% of the face value from 30% earlier this year, Zheng said in an interview.
Investing in China's bad debt isn't devoid of risks for these foreign players. For one, the slowdown in the country's property market, which underpins the collateral of most of the bad debt, could result in bad banks sitting on loans, rather than disposing of them immediately, according to PwC.
A slowing economy could also affect recovery on NPLs. "If the Chinese economy slows dramatically, the local real estate markets face major corrections, or any other headline risks come into play, NPL recoveries may be delayed beyond investors' underwriting assumptions," said Groves of DAC Financial.
For now, China's big four state-owned asset management companies are "actively courting foreign investors due to their ability to pay", according to PwC.