This article first appeared in The Edge Financial Daily, on February 26, 2020.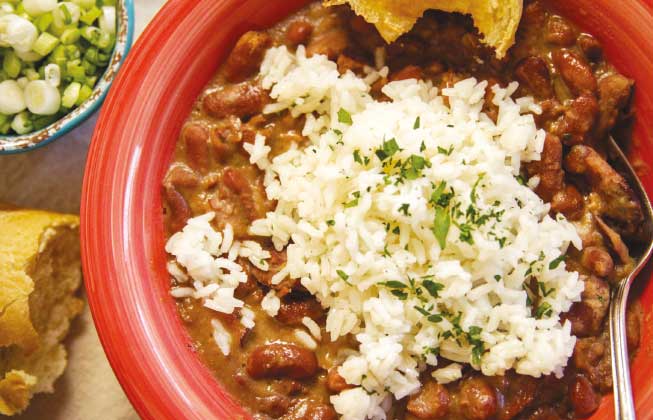 The dish that made Camellia the best-selling red beans in the country. (Photos by Bloomberg)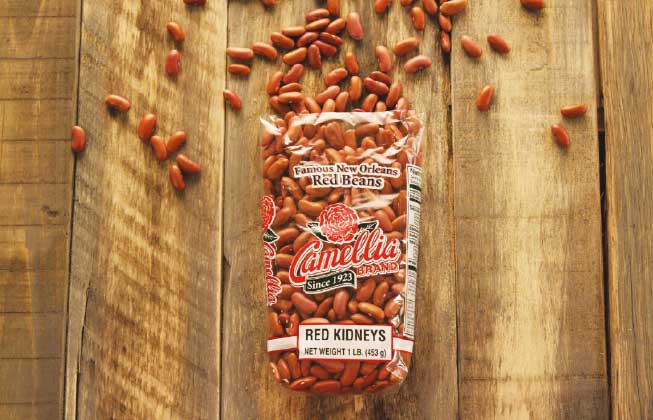 New Orleans has a singular obsession with these beans.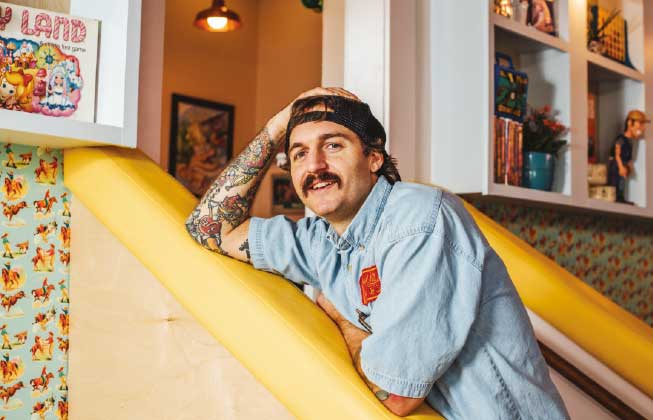 Like most New Orleanians, Mason Hereford is a hardcore Camellia bean fan.
NEW Orleans is a city familiar with fanaticism, from secret family recipes for gumbo to the Saints, continually ranked first in fan experience in the National Football League.
But if there is a singular obsession for Who Dat Nation and beyond, it is Camellia Brand beans, the key component in the city's emblematic Monday specialty, red beans and rice. The unassuming red kidney beans, which are sold in clear bags decorated with the titular flower, are among the Crescent City's most sought-after products. With only nominal nationwide distribution, they are not easy to find outside the city; for a hungry diaspora, they are the most prized component of a care package.
"Camellia red beans are everywhere in New Orleans. They are the stuff of myth and folklore," says Mason Hereford, chef and owner of the acclaimed Turkey and the Wolf. "If I was a chunk of andouille sausage, I would tirelessly walk these streets until I found myself a pot of Camellia red beans I could call home."
The dull red-coloured beans have become so synonymous with New Orleans that they represent 90% of dry beans sold in the city and around US$61 million (RM258 million) in annual revenue for the brand, in good part because of the sales of the one dish. They are America's number one selling red bean according to Nielsen.
Their rich and creamy texture is notable, yes, but to explain their cult-like status is to embrace a tautology: Camellia red beans are the best. Speaking for a lot of New Orleanians, chef Chris Montero of the city's vaunted Napoleon House puts it this way, "Comparisons aren't an option." He does not know how to contrast them to other brands because Camellia is the only one he has ever used — and he goes through, and occasionally runs out of, about 50 gallons of pork-studded red beans a week.
Camellia is the country's oldest bean company, started in New Orleans French Market in 1923 and still family-owned today. Fans include the city's late culinary matriarch Leah Chase, of Dooky Chase's Restaurant, who maintained that they were the only beans anyone should use. A bag of Camellia red beans is on display at the Smithsonian's National Museum of African American History & Culture in Washington next to a recipe collection inspired by Louis Armstrong.
There are 18 varieties of Camellia legumes, sourced from farmers around the country. The red beans come from around half a dozen states in the Midwest and West, including Nebraska, Colorado, Kansas, and the Dakotas. Fourth generation owner Vince Hayward says that the company sometimes takes less than 10% of a crop in their search for plump, uniform beans.
Camellia's popularity comes at a time when more and more people are adopting plant-based diets and interest in new cuisines has increased. Sales grew nine percent year-over-year since 2015, while the global legumes market is projected to grow at a rate of about six percent from 2020 to 2023. (The US Department of Agriculture saw an almost 40% increase in legume consumption between 2014 and 2017.)
During Carnival season, consumption spikes, with an 11% bump in red bean sales for Camellia. The company sponsors the Dead Beans Parade on Lundi Gras, the Monday before Fat Tuesday (Feb 25 this year), where revellers dress in customised bean-themed attire.
This year, the company has also joined a new Mardi Gras initiative to provide an eco-friendly alternative to the traditional bead throws. The Grounds Krewe, a local non-profit has created hand-sized bags of local food products including coffee beans, jambalaya mix and, of course, red beans. Camellia donated the beans although their name is not on the bags.
"It's more about the throw itself than a branding opportunity," says Hayward. "Our beans get enough attention." — Bloomberg