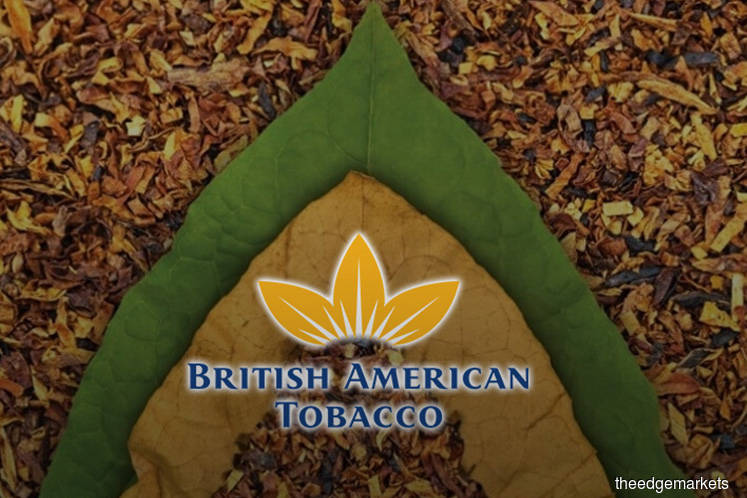 KUALA LUMPUR (Nov 2): British American Tobacco (Malaysia) Bhd (BAT) has welcomed the government's focus on the trade of illegal cigarettes in Budget 2019.
"We are encouraged by the finance minister's announcement on intensifying enforcement by Royal Malaysian Customs on smuggling of cigarettes and fake tax stamps to recover at least RM1 billion," BAT managing director Erik Stoel said in a statement.
Finance Minister Lim Guan Eng had in his Budget speech said Customs would step up enforcement against cigarette smuggling, highlighting the problems of cheaper contraband alternatives and illicit products packaged with fake customs duty labels.
"The government hopes to recover at least RM1 billion in tax losses as a result of clamping down on smuggling and fraudulent activities," Lim said.
BAT said it also appreciated the government's decision not to impose any additional excise on cigarettes at the moment. 
"With regards to smoking prohibition at restaurants and eating places...we hope the government will consider practical initiatives in its implementation plan that will accommodate both non-smokers and smokers," the tobacco player said, adding it supports the rights of both smokers and non-smokers.
Following the implementation of the Sales and Services Tax, as well as guidance from the Health Ministry, BAT had increased prices of its cigarette brands by 40 sen per pack effective today, BAT said.
"While we understand a price increase is inevitable given the implementation of the new tax system, we are glad the government has taken our interpretation into consideration to result in today's price increase," it said.
This interpretation has involved taking the highest tax differential amount as the minimum tax quantum that needs to be passed, in order to comply with the regulation, the statement added.