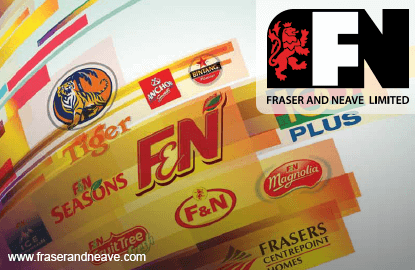 SINGAPORE (Jan 6): Even as Thai billionaire Charoen Sirivadhanabhakdi pursued control of Fraser and Neave (F&N) in 2012, the company sold its stake in Asia Pacific Breweries to Heineken International at a lofty price.
F&N, once a reliable dividend-paying stock with a trove of valuable assets, was subsequently forced to sell its stake in Myanmar Brewery to its joint-venture partner. Its property business has also been demerged and listed separately as Frasers Centrepoint (FCL).
The company is now 28.56%-owned by Thai Beverage (ThaiBev), a public-listed company controlled by Charoen. A further 59.41% of ThaiBev is held by TCC Assets, a privately held investing company also controlled by Charoen. All in, he has a total deemed interest of 87.97% in F&N.
Focused on expansion, both F&N and ThaiBev declared lower dividends in the past year.
(See also: Thai Bev posts 7.4% fall in 9M earnings to $757 mil)
(See also: F&N's FY16 earnings decline 83% to $10.8 mil on absence of gain on disposal)
That does not mean ThaiBev and F&N are not good investments, though. While the former is currently trading at 20 times forward earnings, the latter, already trading at relatively high valuations (29 times forward earnings), has barely moved since the beginning of 2016.
Investors hunting for yield among Charoen's Singapore-listed units might be better of looking to the real estate investment trusts under the FCL umbrella – in particular, Frasers Centrepoint Trust (FCT).
Although it is currently trading slightly below the 6.7% average of the 38 trusts trading on the Singapore Exchange (SGX) at a forward yield of 6.1%, we reckon FCT could generate better yield returns than its counterparts.
To find out, get this week's copy of The Edge Singapore (Issue 761, Jan 9) featuring a more modern design and a fresh line-up of sections and columns. Available at major bookstores, 7-11 stores, and selected petrol stations.