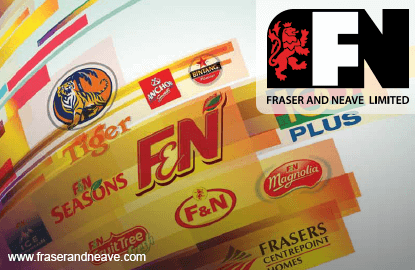 KUALA LUMPUR (Jan 19): Fraser & Neave Holdings Bhd (F&N) is focused on growing exports to expand the soft drink and dairy product manufacturer's business.
F&N chief executive officer Lim Yew Hoe said exports represent a crucial pillar for the company.
"We will intensify efforts to improve our cost and revenue efficiencies to further enhance the group's sustainability and create added shareholder value. Similarly, we are putting more focus in growing our export business to be a key business pillar in FY2017 and the years to come.
"Within just one year of renewed focus on export, the group's Malaysian export business grew by 31%. Growing its export business, which represents the third pillar for F&N, is a natural progression after successfully expanding its business in Thailand, the group's second pillar," Lim said in a statement in conjunction with F&N's annual general meeting here today.
F&N is transforming its Malaysian operations to increase market presence and grow sales.
Lim said F&N is transforming its decades-old route-to-market strategy into a combined route-to-market approach to ensure greater efficiency.
"Now a unified team will extend the full complement of our soft drinks and dairies portfolios to all F&N outlets resulting in more business for our distributors, more products for our customers and even better efficiencies for us," he said.
At Bursa Malaysia, F&N shares settled unchanged at RM23.30 at 12:30pm for a market value of RM8.58 billion. The stock saw 17,200 shares traded.