This article first appeared in The Edge Financial Daily, on November 9, 2017.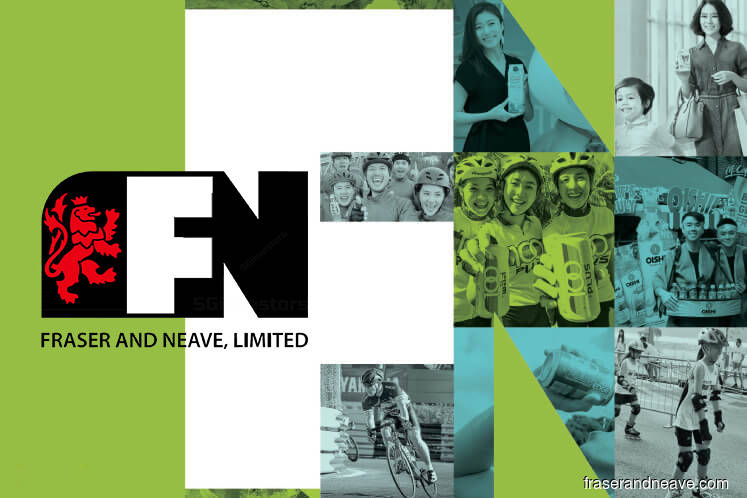 KUALA LUMPUR: Fraser & Neave Holdings Bhd (F&N) said it is now on the right footing to focus on growth opportunities after an internal restructuring exercise — in its financial year ended Sept 30, 2017 (FY17) — which has helped cushion some of the higher input costs and low consumer demand in Malaysia.
The exercise — including voluntary separation scheme (VSS) for over 200 employees and acquisition of warehouses to reduce recurring costs such as rental — is now nearing completion, F&N chief executive officer Lim Yew Hoe told reporters at its FY17 results briefing yesterday.
The cost-restructuring helps reduce annual operating costs by some RM40 million, said Lim. "Essentially, we have strengthened at a fundamental level to be more competitive with greater capacity to meet external challenges.
"Now we want to build exports as our third pillar on top of our existing markets in Malaysia and Thailand," said Lim. The company is looking to achieve stronger top and bottom lines — at levels seen in FY16 — next year, he added.
F&N's FY17 group net profit declined 16.09% to RM323.38 million from RM387.37 million in FY16, dragged down by higher input costs, and one-off restructuring costs of RM48.4 million comprising mostly VSS costs incurred when rescaling its workforce. It declared a 30.5 sen dividend for 4QFY17.
Full-year revenue slid to RM4.1 billion from RM4.7 billion. The figure is split 60-40 between its Malaysian and Thailand operations, with export sales amounting to over 10% of group revenue combined — some RM300 million from Malaysia alone.
"We have set a target for annual exports to hit RM500 million by FY20," said Lim. The company is not looking to export excess capacity, he said, but will instead increase its output for the segment.
F&N is undergoing a three-year RM500 million capacity expansion plan which it initiated in FY17. It has completed four milestones with five more upgrades to go, which Lim said are on track to be completed separately in FY18 and FY19.
"We are also de-bottlenecking some facilities. These require much smaller capex (capital expenditure) at around RM5 million per project," said Lim. "While the value is smaller, a simple upgrade can increase the annual output of our dairy product manufacturing plant in Pulau lndah by one million crates, for example," he added.
F&N foresees the bulk of its exports to revolve around dairy products, said Lim, which provide higher margin — at between 10% and 12% — compared with other products such as packed beverages.
While each regional market has its own unique bestsellers, Lim indicated that F&N sees opportunities in the global halal market where it can leverage on its halal certification in countries like Africa and the Middle East, which F&N ventured into this year. The company also exports to Laos and Cambodia, among others.
The increased focus towards exports comes on the back of challenges F&N is facing in Malaysia, where weak consumer demand has resulted in lower revenue. A similar trend is expected for its Thailand operations moving forward, despite the latter posting an encouraging 21.8% year-on-year growth in operating profit in FY17 to RM232.79 million.
Currently, the company will focus on branding and marketing in these two markets. This includes  consolidation of sub-brands into a key brand, packaging tactics such as scaling down product size per unit to allow for lower selling price, creative retail product placements and variation to encourage sales, and expanding to other target markets — such as marketing isotonic drink 100 Plus to consumers who are not sports-oriented.
On a separate matter, Lim said F&N is still waiting for the right conditions in the property market in order to arrive at how to make use of its 5.14-ha land in Seksyen 13, Petaling Jaya.
F&N initially planned to build a RM2 billion gross development value mixed-development there, dubbed "Fraser Square". The project, slated to be launched in 2015, was postponed to last year. It is now under reassessment.
F&N shares slid four sen or 0.16% to RM25.40 yesterday, giving it a market capitalisation of RM9.32 billion.